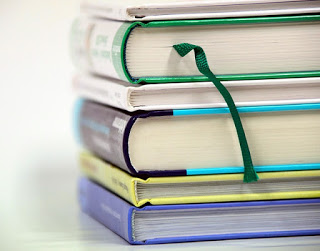 It's time to start thinking about textbooks…
You will find your prescribed and recommended textbooks in your subject outline (listed in Interact2). "So where will I find these texts?" you may ask? Here are a few options:
Buy new from the Co-Op Bookshop
The Co-op Bookshop is the official supplier of textbooks for CSU. From their website, click on 'Find textbooks' to search through the list of universities and campuses. Click on the current semester and year and a list of subject codes will appear. Chose your subject to see a list of your prescribed texts and also those that are recommended.
Buy second hand
The Co-Op Bookshop has buyback scheme for buying and selling used books
Student VIP sells second hand text books
Try posting a 'textbook needed' message to your subject forum
Rent a copy
Jekkle – rent or buy cheap University textbooks
The Campus Bookstore offers rental books to all students and customers, all over Australia
Booko
This is a price comparison engine – use Booko to find the best price for your textbooks. However, you need to be mindful of postage times, especially if it is coming from overseas.
Borrow from the library
Check if the library has a copy of your textbook, by searching Primo. Text books might be available in print or digital versions. Digital versions (eBooks) may be subject to different usage, printing, copying and downloading conditions.
Library copies of text books may be placed on reserve, meaning you can search for them by subject code. Watch the video below for info on how to find reserve and ereserve materials.
If it is a prescribed text, it's likely to be in high demand and out on loan for most of the semester on shortened loan times. Don't count on it being available for exams!
And don't forget, if you have any trouble locating a text, please see someone at the Ask Us desk or Contact us!