Students sitting the Higher School Certificate this year are benefiting from a new resource-rich website created by the CSU Library, with direction from Mr Paul Grover, lecturer in the CSU School of Education. The CSU guide for HSC students offers subject specific learning resources, information and advice that will help students preparing for the HSC.
Included in the guide are:
Links to past exams and study guides
Tips for finding and evaluating online information
Free online resources for each year 12 subject or stream
Free multidisciplinary resources.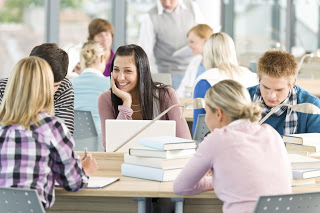 The guide was designed to fill a gap that existed for HSC students seeking resources for at-home study. The guide has proved to be a success with over 12,500 hits in its first 50 days! Paul Grover declared "The huge success of the site with students highlights its value for their own study prior to the HSC exams next month".