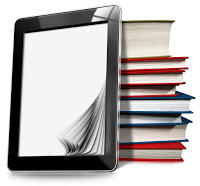 As your Library, we would like to encourage all students and academics to suggest new materials for our collection, as this collaboration helps the Library to develop our collections to best suit the needs of students and researchers alike.
There are several ways to let the Library know about new titles you would like purchased. The easiest way is to use the Library's online Suggest New Material form. Put as much information as you can into this form, to assist our Librarians in getting the correct material, in the quickest time.
Another way to request new titles is through the Library's New Title Notifications service. This service provides CSU Staff with a monthly email update of recently published titles in their chosen subject areas. Using an online selection tool, staff can indicate to the Library which titles they think are appropriate for our collection. One point to note is that the CSU Library will purchase an electronic version of your request in preference to print, to give the best access to all our patrons.
Once your requested item arrives at the Library, you will receive an email letting you know it is available, and giving you the option to have a hold placed on the item for yourself.
If you are a subject coordinator or lecturer, the library will be checking for your prescribed and recommended texts submitted through the Division of Learning and Teaching Textbook listing details page. For requests to have materials made available for eReserve (whether already in the library or not), please visit our eReserve webpage.
If you would like help requesting new material for the Library collection, the short video below outlines all the steps you need to take. If you require further assistance, please
Contact Us
for support from one of our helpful Librarians!
The CSU Library supports the acquirement of new materials such as eJournals and books that are made available through Open Access, as many major Australian and international universities are making more of their research publicly available this way. The Library also contributes to Knowledge Unlatched, an international scheme which releases to Open Access new scholarly material each year. Requesting and using Open Access material reinforces the concept of making scholarly research more widely available online. See the Open Access page in our new ebook libguide for more great information!