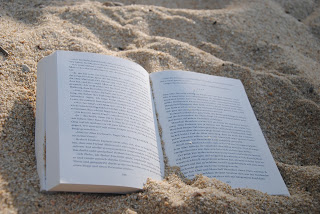 With the summer break just a few days away, we are looking forward to some reading time. Take a look at what our library staff are reading and recommending, and if any of the linked titles peak your interest, you can request them through Primo Search.

Maree

The Life to Come by Michelle de Kretser
Uncommon Type by Tom Hanks (yes, THE Tom Hanks)
The Cuckoo's Calling, The Silkworm, and Career of Evil by Robert Galbraith
A Thousand Autumns of Jakob De Zoet by David Mitchell

Gut by Giulia Enders
The Brief Wondrous Life of Oscar Wao by Junot Diaz

Karen K
Tuesdays with Morrie by Mitch Albom
See Me by Nicholas Sparks
Working class boy by Jimmy Barnes
The boys in the boat : Nine Americans and their epic quest for gold at the 1936 Berlin Olympics by Daniel Brown
Lauren H
Night Film by Marisha Pessl
Before I Go To Sleep by S.J. Watson
Unbeatable Squirrel Girl Vol. 1: Squirrel Power by Ryan North, illustrated by Erica Henderson
Fables Vol. 9: Sons of Empire by Bill Willingham, illustrated by Mark Buckingham, Steve Leialoha, Mike Allred and Andrew Pepoy
Keep cool this summer and happy reading!