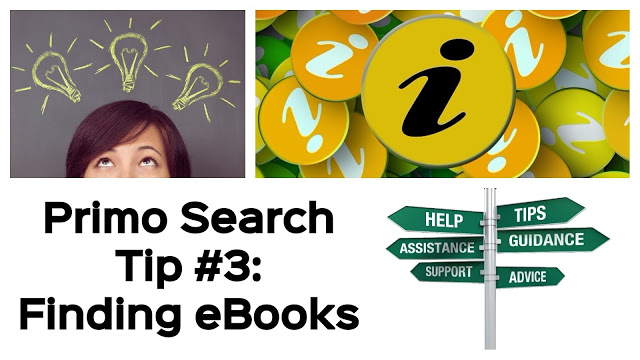 Welcome to the third tip in our Primo Search help series – Finding eBooks.
The CSU Library is an e-preferred purchaser for books, and has a substantial and growing number of quality eBooks to support teaching, learning and research. A great way to get started with eBooks is to check out the Library's eBook Libguide, or our eBook webpage. Both these resources have a handy eBook search bar, and are full of great hints on getting the most out of eBooks.
When searching in Primo for specific titles, type the title of the item you are looking for in the Primo search bar, then refine your search by selecting Books and Available Online from the options down the left hand side of the screen: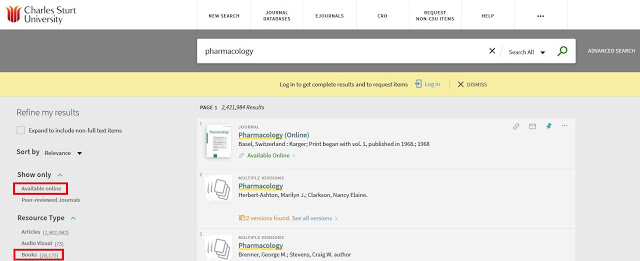 These refinements will leave you with a list of available eBooks to view online, and you will have the option to click on the
Available Online
or
See all versions
link beneath the title of your item. Once the record of your selected item opens, you can then choose which eBook collection you would like to access the book through:

Remember to
contact us
if you need any assistance, or have any further questions about using eBooks, and don't forget to check out our next Primo Search Tip – Placing Requests.