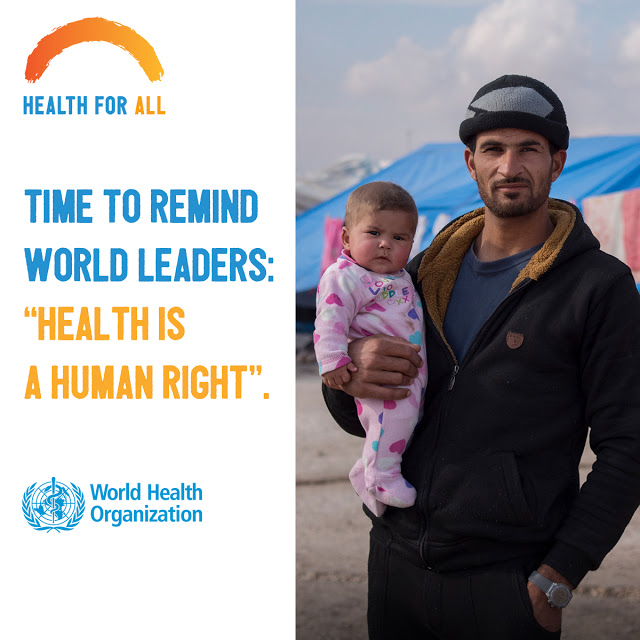 April 7th 2018 is World Health Day, and this year the theme is "Universal health coverage: everyone, everywhere". World Health Day is brought to us by the World Health Organisation (WHO), who believe that health is for all humankind, and that everyone should have access to the health services they need. Working in more than 150 countries, WHO collaborates with governments and other partners to ensure the highest attainable level of health for all people, to build a better, healthier future for people all over the world.
In the spirit of this years theme, WHO have put together a great campaign page, with tools, statistics, information and essential messages to guide and inspire us to act! They also have a guide on how you can get involved in this years World Health Day.
If you're a CSU student studying Allied Health, and would like to find out more about WHO and it's work around the world, why not check out the Bulletin of the World Health Organisation, available through Primo Search on the Library website. You could also try taking a look at the collection of Global Public Health journals in BrowZine, the CSU Library journal viewer, for more great information.
The Library also has some fantastic eBooks available on global health issues that might help you with your studies, including:
If you would like any help using Primo Search, BrowZine, or accessing eBooks, please
contact us
for help from one of our Librarians.