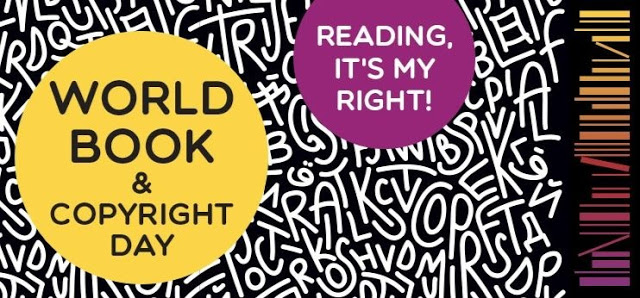 This Monday the 23rd of April is UNESCO's World Book and Copyright Day!
World Book and Copyright Day is a celebration to promote the enjoyment of books and reading. Each year on 23 April, celebrations take place all over the world to recognize the magical power of books – a link between the past and the future, a bridge between generations and across cultures.
The 23rd of April was chosen by UNESCO for World Book and Copyright day, as it is the date on which several prominent authors (William Shakespeare, Miguel Cervantes and Inca Garcilaso de la Vega) all died in 1616. On this day UNESCO hopes to encourage everyone to access books, and by championing books they aim to stand up for creativity, diversity, and equal access for all to knowledge. This is also a special year, as it is the 70th anniversary of the Universal declaration of human rights, which was drafted by the United Nations in 1948, and proclaimed as a common standard of achievement for all peoples and all nations.
If you would like to learn more about UNESCO or the United Nations, the Library has some great resources available online:
If you need any help accessing these Library resources, please don't hesitate to contact us.