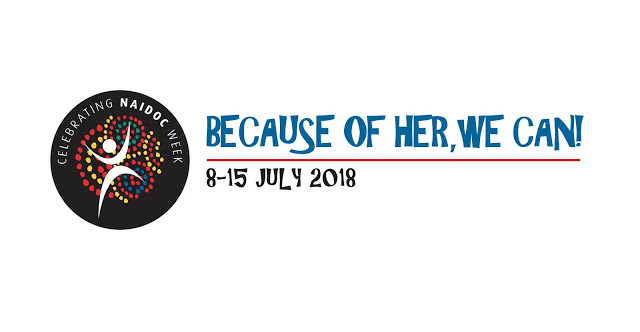 NAIDOC Week
is an annual Australian celebration held in July that celebrates the history, culture, and achievements of Aboriginal and Torres Straight Islander peoples. People from all walks of life participate in- and hold- a wide range of activities to support the Aboriginal and Torres Straight Islander community, and recognise the contributions the Indigenous people make to our society.
Aboriginal and Torres Straight Islander women play a crucial role in society fighting for justice, equal rights, access to education, representation, employment and celebration and maintenance of Indigenous culture, language, music and art.
However, the influence and work of Indigenous women has been mostly unrecognised and unsung. From first contact, these women have been involved in demonstrations, protests and the continuing fight for recognition and rights- all the while caring for families, maintaining homes and breaking down cultural and institutional barriers. 2018's theme recognises the importance of Indigenous women in society- both past and present.
If you would like to be involved with NAIDOC Week activities the official website has a calendar of events where you can search for activities in your local area.
CSU will be holding some campus events for students and staff who would like to get involved, and if you would like to host your own event the NAIDOC Week websites has event ideas and resources.
If you are interested in learning more about Indigenous culture and history, the Library has a great Indigenous Studies Resource Guide as well as an Library Indigenous Portal for students to explore and learn more about Indigenous culture.