During September each of the CSU Libraries, in partnership with the CSU Indigenous Student Centres, hosted The Great Book Swap.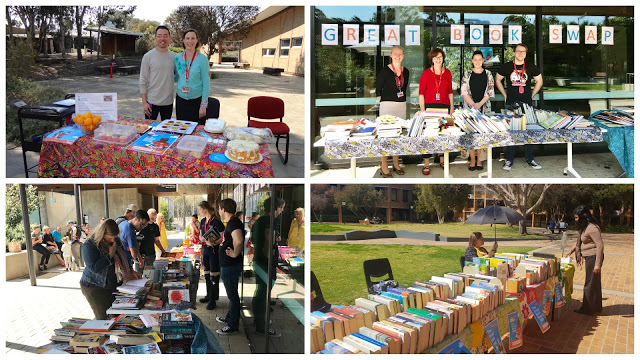 We are very excited to announce that we raised a total of $924.55, with the following donations from each campus:
Orange – $92.50
Wagga Wagga – $133.50
Albury-Wodonga – $140
Port Macquarie – $140.30
Bathurst – $270.25

Dubbo – $148.00
All funds raised will go to the Indigenous Literacy Foundation. Our donation helps provide books and literacy programs for over 250 remote communities, where they are most needed.
A great day was had by everyone involved, we sincerely thank everyone for their generosity in supporting this worthy cause.