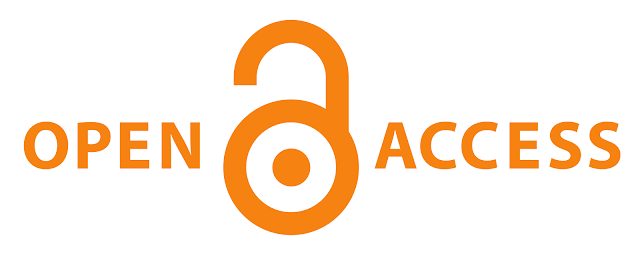 This week is Open Access Week, and the Library is running free workshops to help you understand Open Access (OA). OA makes research findings more accessible, and these workshops will demonstrate the advantages of open access – and how to make it work for you. If you'd like to register to attend, please visit our Induction Consultation & Training web page. The workshops are being run on the following dates:
The Library has also introduced a new Open Access Facet in
Primo Search
that can be used by anyone to find information published in OA journals and books. This means that staff and students can find and use OA materials, which can then be made available to people who don't otherwise have access to scholarly resources. The facet can also help researchers find suitable OA peer reviewed journals in which to publish their research. To use the Open Access facet in Primo Search, follow these simple instructions: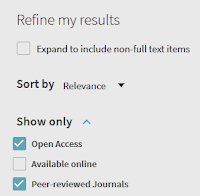 Use your key search terms to conduct a search in Primo.
Under the Show Only heading on the left hand side of your search results select Open Access.
Select Peer Reviewed to browse through peer reviewed OA journals.
OA Week is an opportunity for us all to take action in making openness the default for research – to raise the visibility of scholarship, accelerate research, and turn breakthroughs into better lives. So why not take part in a workshop, or check out your new options in Primo? As always if you need any assistance with locating OA resources or registering for a workshop, please
contact us
at the Library!