Notice anything different about the Wagga Wagga campus Library? Are you confused about where your Primo Search results tell you to go?
The Wagga Library recently completed a project to shelve higher use items on Level 3 and create more study space on Level 4.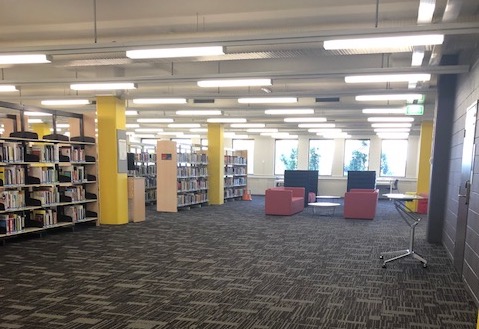 Wagga collections are now spread across two levels. Items from the main collections listed in Primo Search as Available at Wagga Wagga Campus Library Main are on level 3, items listed as Available at Wagga Wagga Campus Library Main (Level 4) are on level 4.
In addition to the main collections, here is what else you can find at the Wagga campus:
Retrieval collection of books and journals (Level 1)
Special Collections + Margaret Carnegie collection (Level 1)
Children's Collection (Level 3)
110,000 items including books and journals (Levels 3 + 4)
If you need any assistance in locating resources, just ask a friendly face at the Ask Us Desk.