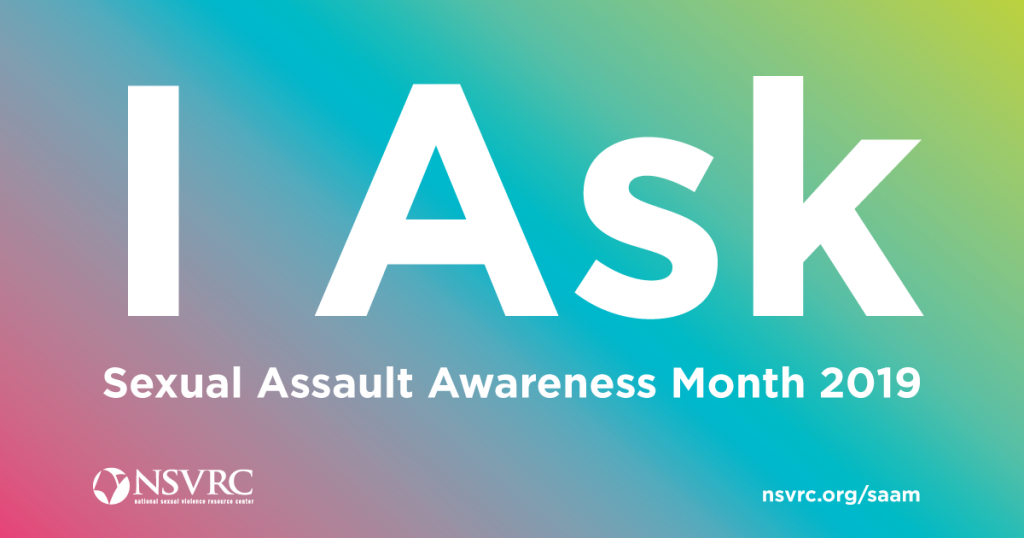 This April is Sexual Assault Awareness Month (SAAM), a campaign to raise public awareness about sexual violence and educate communities on how to prevent it. This years campaign theme, I Ask, champions the message that asking for consent is a healthy, normal, and necessary part of everyday interactions.
2019 marks the official 18th anniversary of SAAM, but even before it's official declaration, SAAM was about both awareness and prevention of sexual assault, harassment, and abuse. Looking at the history of the movement to end sexual violence, it's clear why: It's impossible to prevent an issue no one knows about, and it's difficult to make people aware of a problem without providing a solution. The two work in tandem, and they always have. From the civil rights movement, to the founding of the first rape crisis centres, to national legislation and beyond, the roots of SAAM run deep.
With this in mind, the Library would like to celebrate SAAM by sharing with you some of the great online resources we have to help you understand, and learn more about sexual violence and matters of consent:
If you have trouble accessing any of these resources, please contact us at the Library for assistance. If you have any questions about the issues raised in this post, please check out the CSU Respect. Now. Always. webpage, or call 1800RESPECT.