Not only can it be hard to find the right course and provider, but now students also have to decide whether to study online or on campus. The questions of online vs. on campus will be one of those great historic battles and we're not prepared to take sides. However, we figured we'd like to help clear things up a bit and break down some of the pros and cons of each.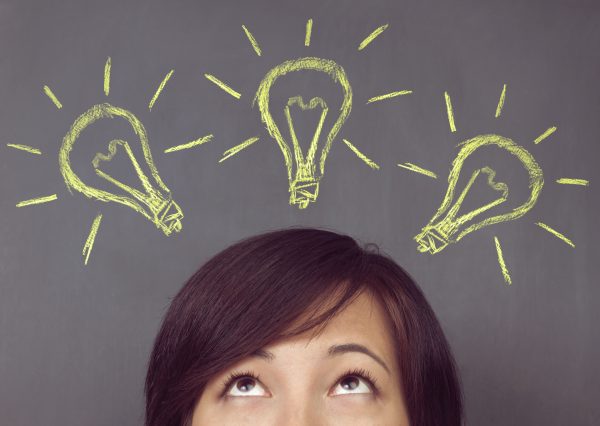 Studying on Campus
Choosing to study your course on campus means you'll be going to lectures and tutorials for the required contact hours specified for the course and learning in a classroom environment.
Pros
• Get social!
One of the great things about on-campus study is meeting new people, sharing ideas and making friends. When studying on campus you'll meet new and like-minded people from different backgrounds and be able to attend some pretty cool events.
• On campus activities
The extracurricular activities available on campus will not only get you socialising but will allow you to get more involved through volunteer work, which is a great feature on any resume – bonus!
• Interact with peers
Sure online chat forums can be great, but there's something about being able to attend class, bounce ideas around and have intelligent discussions with your peers.
• Pick the brains of your teachers
Being able to interact with your peers is important and great, but another real perk is that you get to chat with teachers, ask questions in real-time and build a rapport with them.
• Enjoy all the facilities
Learning on campus is more than just about what goes on in the classroom. Charles Sturt University's campuses offer students a premium learning experience and some pretty cool perks. From state-of-the-art libraries and computers, to cool cafes, breakout areas, nearby bars and more…
Cons
• Attendance counts
Campus-based courses require that you attend a certain number of classes and depending on your course the hours you spend on campus can be anywhere from 10 to 30 hours a week. Class attendance can sometimes go toward your final mark, so if you're thinking of skipping a lesson and just getting notes from a buddy, think again.
• Campus location
An important consideration is how long it'll take you to travel to campus. If it's going to take too long to get to and from, then you might want to have a good think about how this could impact your schedule and lifestyle. After all, our most precious resource is time.
• It can get pricey
Sure it's great to have a buzzing social scene and enjoy your fancy facilities, cafes and more, but it'll cost you. Not only will you have to pay for travel to and from campus (parking permits, petrol, bus/train fares), once there, chances are you'll be dipping into your pocket to enjoy all the perks around you.
Studying Online
The Internet has revolutionised the way we learn and online study has become increasingly popular over the last few years. Commonly referred to as 'distance learning', studying online offers students the opportunity to learn remotely and independently, with full access to course materials online.
Pros
• Flexibility
Choose how and when you study! One of the great things about distance study is that it gives you a lot of flexibility and allows you to fit study around your life, rather than your life around studying.
• Save money
A con for on-campus study means a pro for online. Doing your course online is almost always more affordable than on-campus study because of the related costs such as for parking, public transport, petrol, general entertainment and, for some people, even childcare
• Easy access
Whether you have mobility limitation, work full-time, need to care for a loved one or live in a rural area, online study means you can still access the same course material and get qualified in your field.
• Learn at your own pace
Power through the course at your own pace. Need to re-watch an online tutorial – no problem. Want to press pause? Away you go. With online study, you have 24/7 access to course materials and can dictate the speed and intensity that's right for you.
• Student services
Charles Sturt University offers a range of services and support for students and studying online doesn't mean you'll miss out. At the click of a button, you can ask a question and even connect with other students.
Cons
• Staying motivated
Are you a naturally motivated person? Someone who can stick to a study schedule; is organised and can deliver to a deadline? One of the hardest things about online study is that you need to be self-motivated and have the ability to work independently. So if you answered "no" to any of the above then it may not be the right option for you.
• Tech issues
The one prerequisite for studying online is a good Internet connection, so if yours plays up often then it can spell trouble for your studies.
• Patience is a virtue
Got a question? Stick your hand up and get the answer right away. Easy! However, if you're stuck on something when studying at 11 pm an answer may not be so readily available. Yes, you can email your tutor, however, you'll unlikely get an immediate answer. Patience is important and these delays are something you'll have to factor into your study schedule.
• You can feel isolated
Yes, you can access and join online forums, however, if you're one who enjoys face-to-face interaction and bouncing ideas off others, then online study can feel a bit lonely and difficult at times.
So, what's better, studying on campus or online? Well the decision depends on you and what is better suited to your short term and long term career goals.
Still not sure? Check out these study tips and advice.
---
Career FAQs produced this article for Charles Sturt University Library