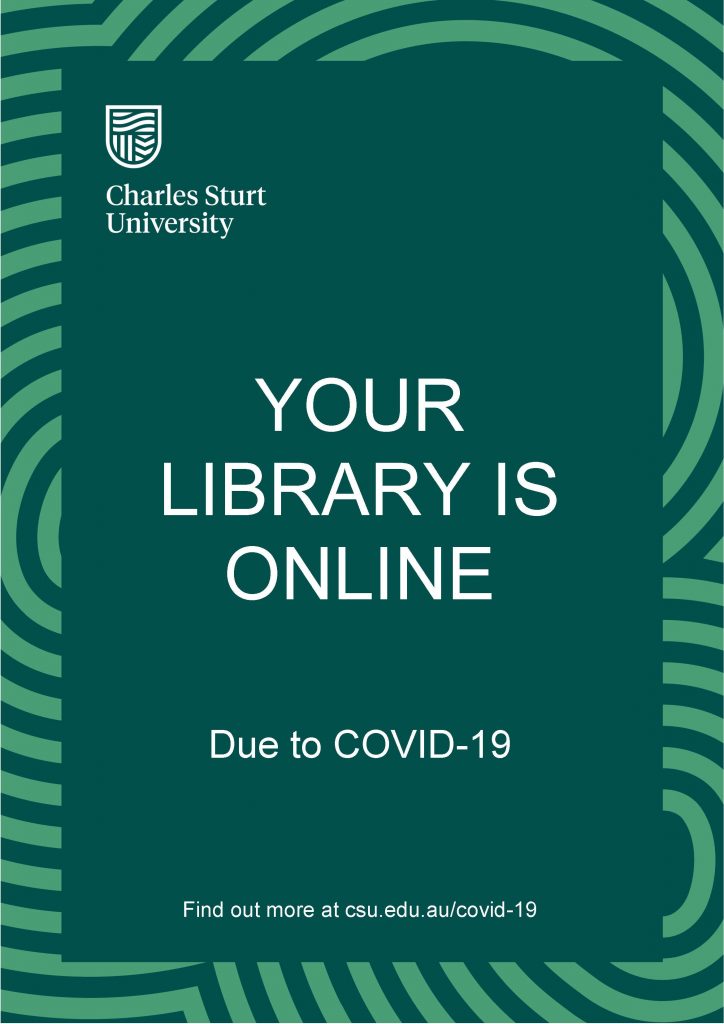 In line with the advice from the Prime Minister, we have closed our physical Library collections at all Charles Sturt campuses. Please note the Learning Commons areas are still available for student access between the hours of 7am and 8pm.
For all items currently out on loan, we have extended the due date to 27th June. All current borrowers should have received an email to advise of this change.
Unfortunately we are unable to fulfill requests for home delivery of print books at this time. Any requests placed prior to Thursday 26th March have been processed and will be provided. Digitisation requests are still available at this time.
Fortunately a lot of eBook publishers have relaxed access to their content to assist your online study during this time. We have compiled a LibGuide to help you find these materials online. Please note that the LibGuide link is the best way to find these additional resources as they are not discoverable in Primo.
We are still here to help. Our virtual services remain operational. You can contact us via phone, chat or email:
For updates from Charles Sturt Library, follow us on Twitter and Facebook, and monitor university communications to stay up to date with the latest news on your campus.