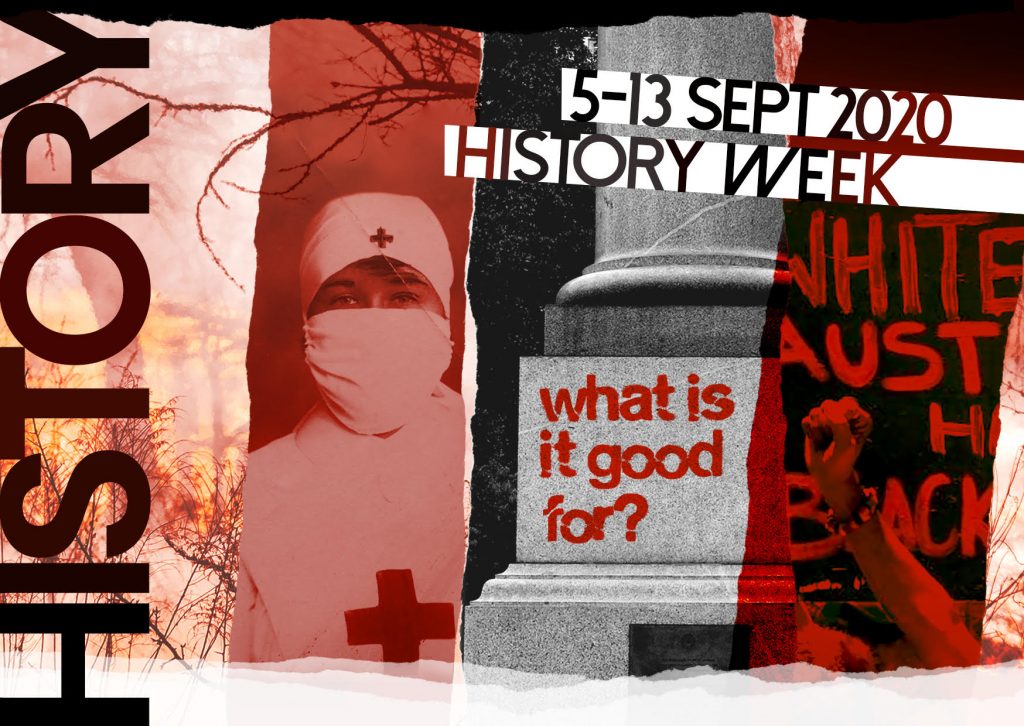 Next week, September 5th to 13th marks History Week 2020, an annual series of events run by the History Council of NSW (HCNSW). HCNSW members run exhibitions, lectures, competitions and tours contemplating the year's theme, set by the HCNSW. This year's theme is "History: What is it good for?", encouraging us all to think about the impact, value and context of historical events and information.
The impact of some of 2020's own historic events has led to an increase in events being held online, making them more accessible than ever. Events range from a crash course in using the National Library of Australia's upgraded catalogue, TROVE, to "Mosman on nitrate: Unknown faces and places", a project crowd-sourcing the identification of people and places in digitised negatives from the 1920s. The events are interactive and most run several times over the course of the week, so there are plenty of opportunities to get involved. You can find full details of all upcoming events on the HCNSW website.
For our top picks for history resources, check out the History Library Resource Guide or run a search on your favourite topic in Primo Search! For help finding and using Library resources and services, get in touch with us any time.