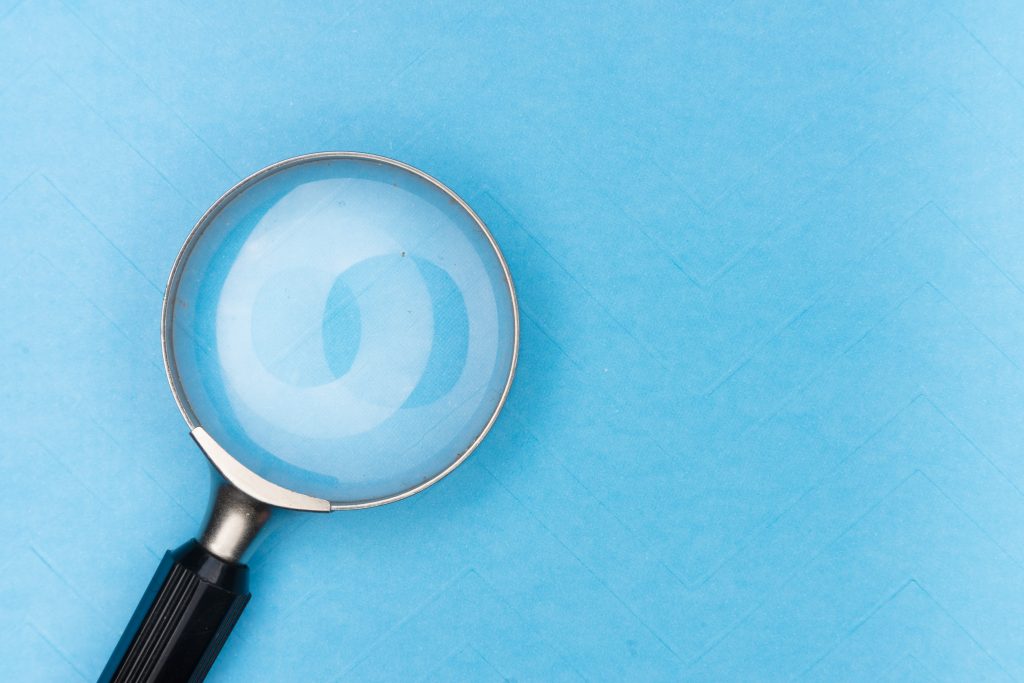 Do you know how to identify credible, authoritative and scholarly sources of information? Selecting appropriate resources to use in assignments and inform your knowledge is a key part of academic work and boils down to critical thinking.
Luckily, there are some handy tools we can use to evaluate information that won't take you hours of analysis.
The CRAP Test
Put your critical thinking hats on and evaluate information using the CRAP Test. It'll help you to set apart what's factual, useful and reputable information from that which is exaggerated, unreliable or biased. Consider each point as you read or reflect on a resource – does it pass the test?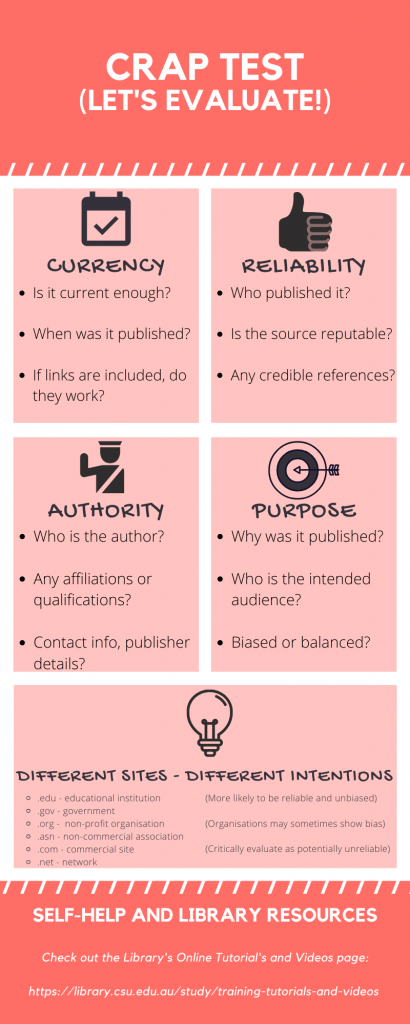 Establish peer review
Peer review is a formal approval process where experts in a field review an article before it's accepted for publication – this process ensures an article is accurate, well researched and contributes to the body of knowledge in the field. Throughout your studies you'll often be required to source scholarly or peer reviewed resources, and this is essentially because they have been established as reliable and authoritative.
So how do we confirm peer review? The most definitive way is to check Ulrichsweb Global Serials Directory – search by journal title or ISSN!
Where to get help
Think a resource looks a little suspect and you're having trouble establishing its credibility, or perhaps you'd like some help with Ulrichsweb. Your Librarians are here to help! Just get in touch!