We acknowledge the people of the Wiradjuri, Ngunnawal, Biripai (Biripi/Bripi/Birrbay) and Gundungurra Nations, who are the traditional custodians and knowledge keepers of the lands where Charles Sturt University campuses are located. We offer respect to their Elders past, present and emerging and extend that respect to all First Nations people.
Users should be aware that some of the information linked below may contain images and voices of deceased persons which can cause sadness and distress to Aboriginal people and Torres Strait Islanders and offend against strongly held cultural prohibitions.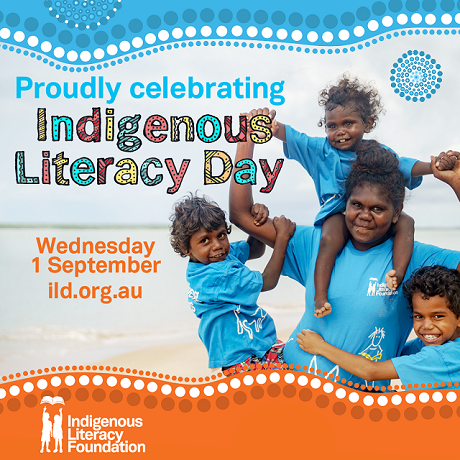 The theme for this year's Indigenous Literacy Day is 'celebrating stories and language.' While we can't get together across our campuses for The Great Book Swap, we will celebrate on September 1st by raising funds for Indigenous Literacy Foundation. The Foundation is aiming to raise $350,000 to gift 35,000 books to remote communities.
Charles Sturt Library is collecting donations as part of Lungkura House. Lungkura means 'Blue-tongued lizard' in Walmajarri, a language primarily spoken by people living in or on the edges of the Great Sandy Desert and parts of the East Kimberley region of Western Australia.
If you are in a position to do so, please consider donating to Indigenous Literacy Foundation this Indigenous Literacy Day and help provide books and literacy programs to remote communities.
Visit the ILF website for more information on the day and the foundation.
Learn more
Explore information on the languages from the lands where Charles Sturt campuses are located:
Check out the links below: