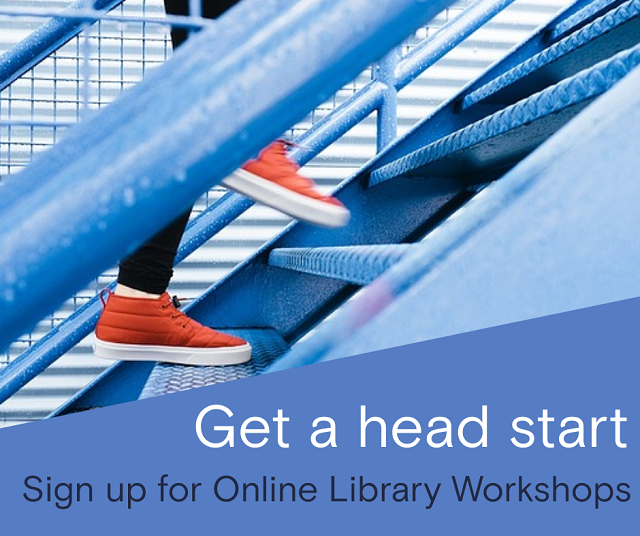 Getting ready for session 1? Want to learn more about library skills, and finding and using scholarly resources? Save yourself a place in one of our Online Library Workshops!
Our Workshops are starting up again on Tuesday 15 February. We're running workshops about research and library skills during Orientation and the first few weeks of session. Sign up, and get a head start on your skills!
Upcoming workshops include:
Introduction to Library Services
Library Orientation
Using eBooks
Finding Journal Articles
Using Library Databases
EndNote
Can I share this? Working with information online
Workshops are free, online and run for approx 1 hour. All you need is a computer or device, a solid Internet connection and sufficient audio setup.
You can also download free recordings of past workshops, to watch anytime.
Register or view recordings of past workshops.
If you still have questions, feel free to get in touch on Phone & Chat!
TOP TIP – why not try the Getting started with your Library series of short modules – quick, easy to understand, targeted modules that will show you how to start and give you some great tips!