With Australia Day soon approaching its time to share some Aussie trivia.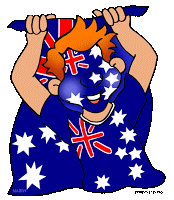 Did you know?
Australia is considered to have one of the highest concentrations of urban popularization in the world. Despite this urban concentration, Australia has an average of three people per square kilometre, making it one of the lowest population densities in the world.
Australia is three times larger than the largest island (Greenland) in the world.
The oldest skeleton to ever be found in Australia was believed to be 60,000 years old. It was that of an Aboriginal male.
The average Australian will consume 18 beef cattle and 90 sheep in his or her lifetime.
More of these fun facts are available from this site
We all know that the Australian coat of arms depicts the kangaroo and emu, but did you know why? The kangaroo and emu were chosen to represent a nation moving forwards since both animals are unable to move backwards.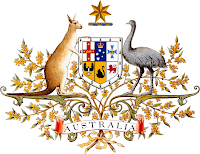 Australian's have made a number of great inventions. Some include:
bionic ear
black box flight recorder (we were also the first country to enforce that every plane must have one on board)
the car radio
the notepad
the plastic disposable syringe
Read more inventions
Additional trivia:
Australians eat 260 million meat pies every year, around 12 per head.
Australia is the only continent occupied by just one nation.
When the English first saw a platypus they thought it was a hoax.
Visit here for more trivia
Our shortest serving Prime Minister, Francis Forde served term from 6th July 1945 to 13th July 1945 – only 8 days! When Curtin died, Forde took over as Prime Minister until Chifley was chosen. You can find out more about one of our least known Prime Minister's from this site