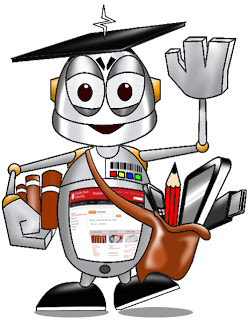 CSU Library is celebrating 2012 Midyear Orientation with an online Scavenger Hunt. Every CSU student, regardless of mode of study – Offshore, DE, or internal – can join in. The Scavenger Hunt will guide you around the Library website and show you all the amazing resources we have that will streamline your research and help you successfully complete your assessments.
Start at the Library homepage. Click on the "Gadget Man" icon and follow the clue to where he's hiding next. Follow all of the clues and the final one will tell you how to submit your entry.
You have until July 30th to complete the hunt and send us your entry. You can win a $20 iTunes voucher. Three winners will be drawn and notified by email. The Scavenger Hunt is open to all CSU students (except for CSU Library employees).