Are you a local Distance Education student?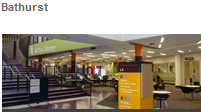 If you live near a campus, take this opportunity to be part of Orientation Week. Check out what's available to make your visit a memorable experience. See CSU O-Week 2015.
You can contact the CSU Outreach Team for all sorts of information. They are there to help you.
Visit your Library when you are on campus, and kick start your studies by visiting the Library Home Page. We can't wait to meet you.