In response to requests from staff and students for more flexible study and learning spaces in 24/7 learning common areas, the Division of Facilities Management and the Library have recently collaborated to improve facilities at Bathurst & Wagga.
1. Bathurst Learning Commons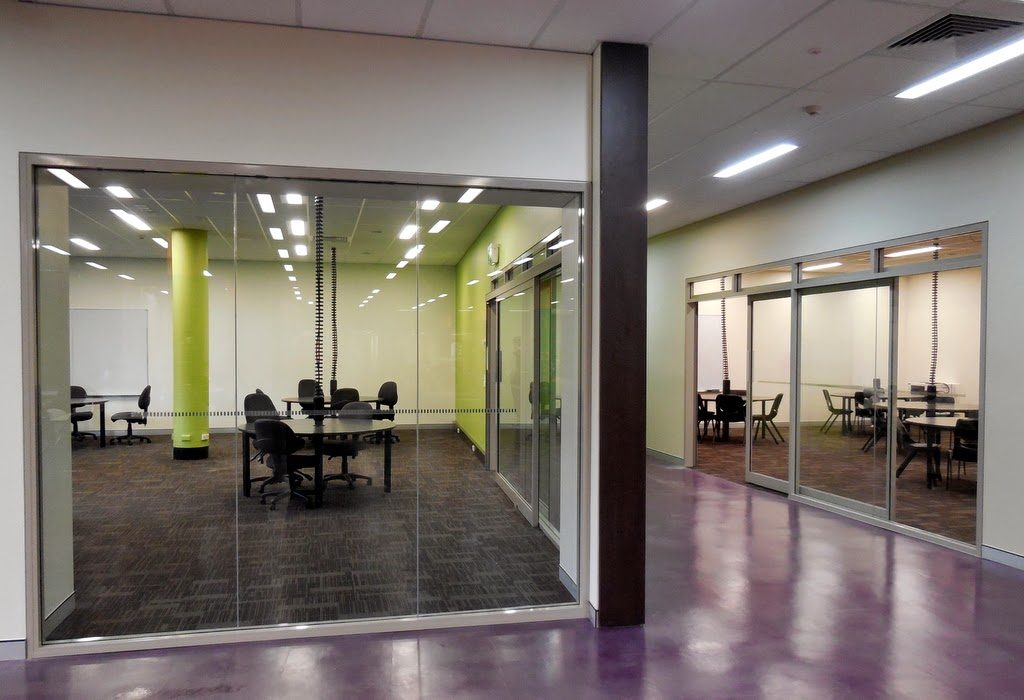 Access via the Learning Commons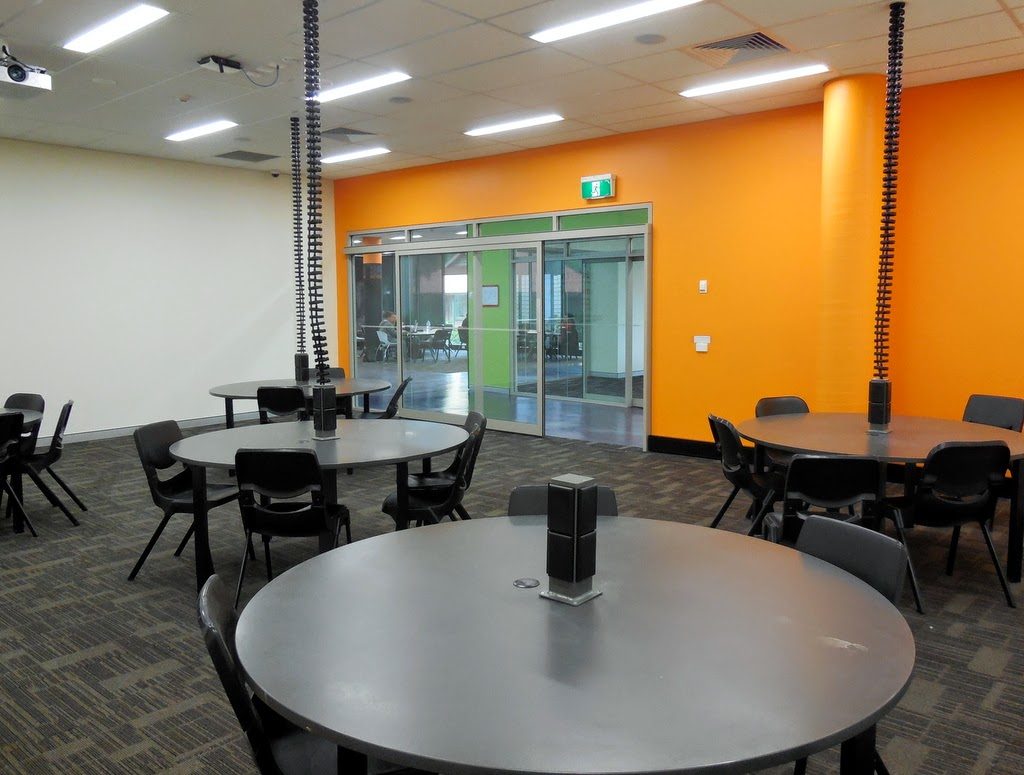 Plenty of space to stretch out or do group work
Rooms 322 & 325 in the Bathurst campus Learning Commons (building 1412), are being transformed into flexible learning spaces. These rooms can be used by the Library, Division of Student Learning, Library Skills, Academics and when not in use, will be available to all students as part of the 24/7 Learning Commons space.
The rooms have features which include: plenty of power and space to bring-your-own-device (BYOD), and are complete with white boards and projectors.