Calling all Academics and Higher Degree Research Students!
Have you ever wondered how a Researcher Profile can help you? It might be just what you need to expand your research network, help you with your promotion application – or simply get you and your research noticed!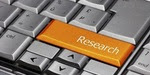 If so, then book yourself into one of CSU Library's Intro to Researcher Profiles workshops today!
The workshops are offered to academic staff and HDR students and are being held in June and July on most campuses.
During the workshop, Faculty Liaison librarians will assist
you in setting up, maintaining, monitoring and using your researcher
profile. Find out more about the Faculty
Liaison Team here.
The workshop will be divided into a presentation and a
hands-on session where researchers will set up their own profiles. Participants
will need to bring their own device for the hands-on session.
The location, date and time for each session are listed
below. Please note that the Dubbo workshop
is coming up very soon!
To enrol follow the link for your preferred session below or
click
here
for the full list of sessions.
For more information – or if you can't make it to a campus
for a workshop at one of these times – please contact your local
Faculty Liaison librarian
.
You can also find out more about Researcher Profiles in this
libguide
.
Hope to see you at a Workshop soon!