From Friday, June 19th you will notice some changes to the student portal as it is upgraded to a new customised portal that can be arranged to suit your style and learning needs.
As part of these changes the normal student page will be replaced with an outage page from 6pm Friday 19 June to 7am Tuesday 23 June 2015.
The outage page will include links to the main Library page, Interact2, Message Centre, enrolment and timetable information, Student Central contacts, Research, Finance, campus maps, food and retail services and emergency contacts.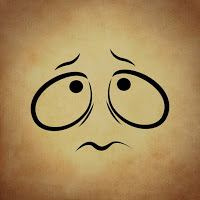 Source: https://pixabay.com
Primo Search will still be working, but due to library system upgrades also scheduled for this weekend some services will not be available
You will not be able to place holds for items and scans
You will not be able to view your library record from Friday June 19th to Monday June 22nd.
Your search history will be cleared.
More information on these changes is in our blog post Primo upgrading! What it means for you.
You will still be able to use all our online resources and journal databases.
Source: https://pixabay.com

If you are not sure how to find or use our different resources now might be the time to watch some of our online video tutorials which explain how to use different parts of the library website, including find ebooks, search different journal databases, find articles and more.
Our Library Guides are arranged by course and have some subject specific resources you might find useful.
From Tuesday June 23rd you can expect an updated student.csu website and to be able to place requests and view your library record in Primo.
Need help with all of this? Please contact us for help