This week is Dental Health Week, a time when the Australian Dental Association would like you to ask yourselves some tough questions about your dental health habits. Are you committing any of The Seven Sporting Sins of dental health? Perhaps you are not wearing your mouth guard, or are drinking sugary sports drinks before a game. Is dehydration affecting your oral health? Do you know dental first aid?
Dental health is always on our minds here at CSU. The University established the School of Dentistry and Health Sciences in 2008. The School offers a range of undergraduate and postgraduate courses in Dentistry, Oral Health Therapy, Medical Radiation Science and Nutrition and Dietetics.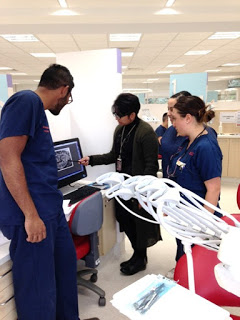 Dr Manickam conducts a class
CSU Orange campus hosts the main Dentistry School facilities. This week we met with Dr Sabrina Manickam, Head of Discipline-Dentistry, together with three of her students, and saw a little of what goes on in their practice rooms.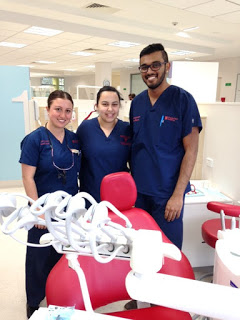 Denistry students Sevilla Kornfeld, Sheri Bishara and Navneet Karan
Amongst the wonderful resources available to the students here at CSU are those in our Library collection. Not just books (although there are MANY of those), the students have models and posters to assist in their learning – and of course the terrific digital resources that can be accessed through our Dentistry and Oral Health Libguide!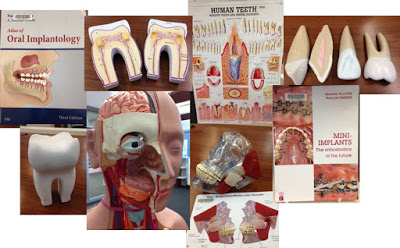 The CSU Library collection contains a range of resources for its Dentistry students