Source: http://www.scienceweek.net.au/
Which amazing science week event will you be heading to this week?
There are some fascinating and mind boggling events coming up, featuring some of our very own CSU researchers!
Here's our pick of events near CSU campuses
Aboriginal science in Wiradjuri country Dubbo August 21, 22, 23
Larry Brandy, Aboriginal storyteller will perform with young people at Apollo House After School Centre. Participants will become emus, kangaroos and hunters as they learn how Aboriginal people use their knowledge of plants and animals to hunt and find food. Three events available at different Dubbo locations.
Cost: Free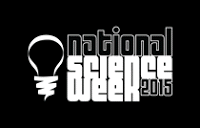 Source: http://www.scienceweek.net.au/
Knitted Neurons Workshops Wodonga August 21
Knitted Neurons project is a textile community art project devised by textile artist Pat Pillai, promoting mind and brain health. Neural Knitworks are based on the principle that yarn craft, with its mental challenges, social connection and mindfulness, helps keep our brains and minds sharp, engaged and healthy.
When: Friday, August 21 2015. 10:00 AM to 12:00 PM
Where: Wodonga Library
Hovell Street, Wodonga, VIC, 3689
Cost: Free
Other: Wheelchair access
Annual Somerville Lecture: Pluto Revealed Bathurst August 20
John Sarkissian, Operations Scientist from the CSIRO Parkes Radio Observatory talks about new discoveries and information revealed from the nine and half year, five billion km journey New Horizons spacecraft flyby of the dwarf planet Pluto on July 14, 2015. See what's been discovered about this mysterious world and its family of moons.
When: Thursday, August 20 2015. 5:30 PM to 8:00 PM
Where: Australian Fossil and Mineral Museum
224 Howick Street, Bathurst, NSW, 2795
Cost: Free with Museum entry. Bookings essential 02 6331 5511
Other: Wheelchair access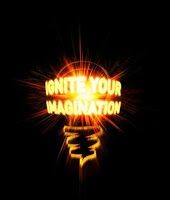 Source: http://www.scienceweek.net.au/
Microvision Wagga August 22
Join John Harper from Charles Sturt University to get up close and personal with the invisible world, invisible to the naked eye that is! This Family Science Event will allow participants to explore the micro world and then capture it on your mobile device.
When: Saturday, August 22 2015. 10:00 AM to 12:00 PM
Where: Wagga Wagga City Library
cnr Baylis and Morrow Streets, Wagga Wagga, NSW, 2650
Topic: Environment and nature
Cost: Free
Other: Wheelchair access
Cafe Scientifique: the science of illicit drugs – a humanistic story & debate Port Macquarie August 19
In this Cafe Scientfique event, a panel of local CSU scientists health professionals will examine the science of illicit drugs from their chemical make-up, to their effects on brain function through to the wider effects on society.
When: Wednesday, August 19 2015. 6:30 PM to 8:30 PM
Where: Upstairs Function Room, Town Green Inn
4 Horton Street, Port Macquarie, NSW, 2444
Topic: Health and medical
Cost: Free
Other: Wheelchair access
Charles Sturt University Presenters include: Dr. Nigel Urwin, Faculty of Science, Tania Johnston, Lecturer, Clinical Practice (Paramedics), Dr. Greg Linsdell, Senior Lecturer, Australian Graduate School of Policing and Security, and Johnathan Hewis, Senior Lecturer, Medical Imaging,
For more information on what's on near you the Science week search the national science week website
Check you some of the amazing science resources in the CSU library
Kits, 3D objects, DVDs, and maps – search Primo with a key word and use the refine my results options on the left side of your results page.
Need some primo search tips? Check out our video: Primo Search: Basic Search tips

Source: http://www.scienceweek.net.au/