Chinese New Year is right around the corner. Marking the first day of the first month of the Chinese Lunar Calendar, this year we will welcome Chinese New Year on 8 February.
Did you know one of the best ways to get ready for the New Year is by clearing and cleaning your home? This is a Chinese New Year custom designed to rid your home of any bad luck that may have accumulated in the previous year – and to get you ready for all the good fortune that will flow through during New Year celebrations!
In between wiping out the kitchen cupboards, mowing the lawn and polishing the windows you might be wondering what to do with any old books. Here at CSU Library we know that, for book lovers, getting rid of books is tough! However, the pain of parting with old books can be softened by knowing they are going off to a new home and a new reader.
In the spirit of clearing away the old to get ready for the new, here are some ideas for what to do with your old books.
Donate:
There are many charities that will take good quality second hand books off your hands. The Aboriginal Literacy Foundation and Australian Books for Children of Africa will accept donations of suitable children's books to pass on to new readers. Lifeline raises money for its services through annual book fairs. And of course your local Op Shop will take your old books.
Sell:
Second hand text books can be sold at the Student VIP Textbook Exchange.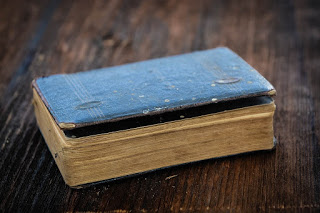 Any valuable or rare books that you are willing to part with may earn you some cash from bookstores such as Berkelouw.
Release into the wild:
You may feel like sending a beloved book on an exciting journey using Book Crossing – but be warned: you may find you catch just as many books this way!
Up-cycle:
Finally, if you are feeling creative, try your hand at up-cycling your old books into art. In Wagga last year CSU staff and students used old books to create stunning art for their Recycled Reading Exhibition.
Happy cleaning!