For
those of you enrolled in Session 3 subjects: Hooray! You're almost
there! But, for many of you, before you can cross the finish line there is a final hurdle to leap… Exams.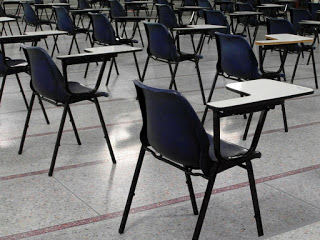 Not all subjects have exams, but for those that do, the exam period for Session 3 runs from 8-12 February. Are you feeling prepared?
Head on over to CSU's Exams page for all the information on where to go, when to go there, what to bring (and what not to bring!) and what to do if something goes wrong.
How about checking out some past exams to get you in the mood? CSU's exam search
is where you'll find copies of any past exams that have been made
available by your lecturer (unfortunately not ALL papers will be here).

CSU's Learning Support team provides free support services 7 days a week for all CSU students – and the good news for Distance Ed students is that you don't have to meet on campus. You can get help from an ALLaN advisor by email or over the phone – whatever works for you.
CSU Library has loads of really great books to help you get organised and beat exam stress. Here are just a few that are in our collection:
And if an eBook is more your style, you can download these today:
If the stress is getting you down, please know that all CSU students can access free counselling provided by experienced Psychologists and Social Workers. You can make an appointment to meet in person or you can get support by phone, Web-cam or email.
Take care of yourselves and good luck!