CSU Library is excited to announce the introduction of RFID technology for our physical collections at Albury, Dubbo, Orange and the new Port Macquarie campus library.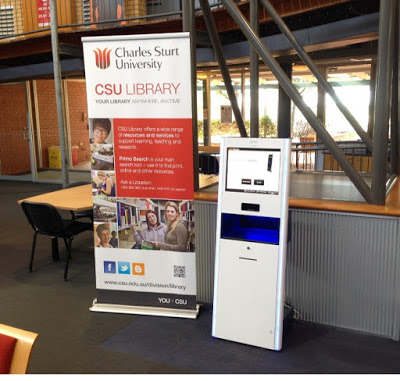 Dubbo Library's new RFID self-check unit
RFID (Radio Frequency IDentification) is a tracking system that uses microchipped tags and radio waves, providing libraries with vastly improved stock management capabilities.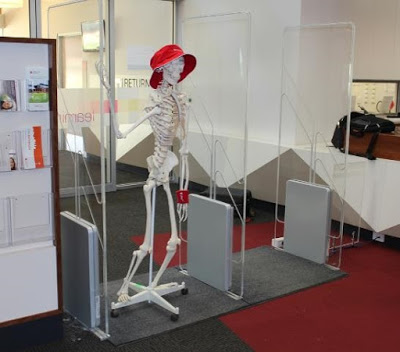 Stanley is thrilled with the new RFID gates at Orange Library

For library users, RFID provides superior self-service experiences when borrowing, returning and collecting items including:
Self-check units designed to detect multiple RFID items at once, providing a much faster and easier borrowing experience.
Smart Blade units will be coming to Dubbo and Port Macquarie allowing you to immediately return items by placing them on the shelf, receive visual confirmation of your return, and allow other users immediate access to returned items.
A Smart Locker unit at Port Macquarie, allowing 24 hour collection of requested items.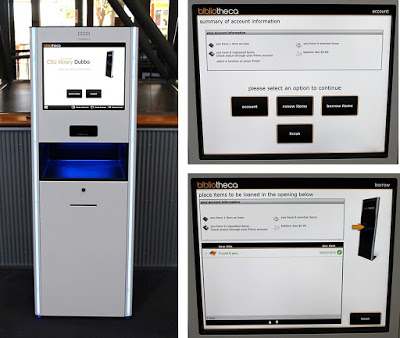 The RFID self check machine is easy to use and displays your borrowing information.
Ask Us desk staff will be able to provide assistance with the use of the new technology next time you visit the Library.