Every year during July, Australians from all walks of life celebrate the history, culture and achievements of Aboriginal and Torres Strait Islander peoples. NAIDOC week is a great opportunity to participate in a range of activities and
to support your local Aboriginal and Torres Strait Islander community.
If you're interested in learning more about NAIDOC week, come in to the Library and check out our special display showcasing the amazing culture, artworks, and stories of Indigenous Australians.
If you'd like to get involved and take part in a NAIDOC week event, take a look at the official NAIDOC Week calendar for events that may be on near you, or better still plan your own event.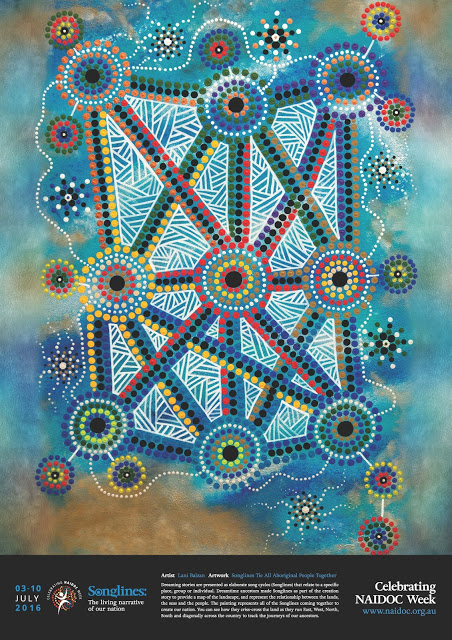 2016 National NAIDOC Poster & Logo