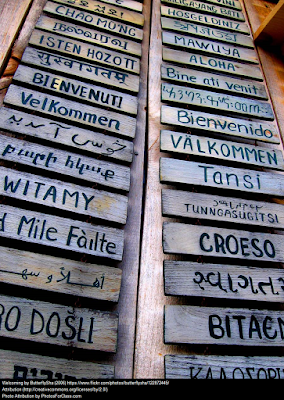 Whether you're returning or just starting out, the CSU Library staff would like to welcome you all to the start of session 2. The holidays have been great, but now is the time to get serious!
Brand New to CSU? Things can seem a little daunting at first but there is no need to stress! The most important thing to do is get your CSU card so you can borrow from the Library! Check out the Library's Orientation Toolbox to make sure you're ready for the first week back.
The Library can
be a second home to many students over the session, so to help you familiarise yourself with all we have to offer, check out the Library homepage. We have a great range of Online Library Workshops starting this Thursday July 7th, to help you get most out of your time at Uni this semester. The workshops are on topics such as Using eBooks, Intro to Library services, Finding online articles, and End Note, and run for about an hour. You need to pre-book to make sure you receive your email letting you how to
join the workshop.
For those of you on campus, your friendly Librarians can be found in the Learning Commons, where you can chat to us in person. If you'd prefer to reach us over the phone, email or live chat, please go to our Contact page to check out your options. Pop in and visit us anytime – we look forward to meeting you!