A new session's begun, which means new subjects. And with new subjects, come new texts!
You should all now have your subject outlines available in your Interact sites, so it's time to consult them to find out what you'll be reading this session. Just look under "Text and Learning Materials" to find your subject's prescribed text. A prescribed text is a text that your lecturer will assume you have access to throughout the entire session. So while your CSU Library will always try to make sure that we have texts available when people need them, you may want to look into sourcing your books more permanently! In these cases, you have a couple of options.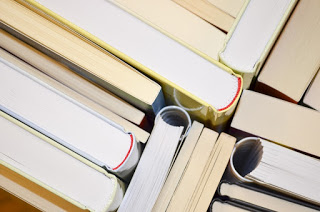 You can find your text-books on campus or online from the University
Co-Op Bookshop
. It's also definitely worth considering a
membership
– they're valid for life, and you'll receive discounts on texts, other books and stationery. They'll often even
buy your old texts
!
But of course, if all else fails, your CSU Library is here, when you need us! You can find information about using
Primo Search
to find resources, including your prescribed texts, by watching the videos in our
Primo Search playlist
below. There are videos about searching, as well as placing requests!
If you're still at a loss, Contact Us for more help!