Have you hit your recommended reading list yet? Often, these will be journal articles held within your CSU Library's collection, which means that if your lecturer hasn't given you the direct link, you needn't stress because you can search for them by title in Primo Search. Usually all that's required is the first few words of the article, and maybe an author if you're desperate.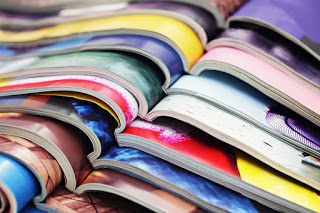 There'll also be situations where you might not know the name of the article you're looking for. In fact, if you're doing research for an assignment, you probably just want to search for information by keywords and topics. In these cases, Primo will still give you plenty of results, but you might even like to consider looking more specifically in journals from your subject area, by consulting our
Journal Databases
subject list. Just choose your area of study, and you'll find a list of journal databases that are full of journals and articles relevant to your chosen discipline.
Another thing to remember is that, if you're trying to ensure the quality of the research in the articles you're using for your assessments, you may want to limit to peer reviewed articles. Peer reviewed means that before an article has been published, the research methods and conclusions have been examined by a panel of experts from within the field. It's a way of ensuring that the research holds up. You can find out how to find Peer Reviewed articles by watching our video "
Find peer-reviewed articles
".