Does the wild winter weather make you want to get crafty to keep warm?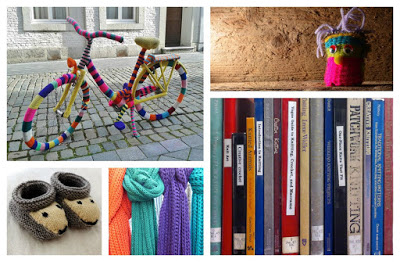 If you'd like to knit up a storm or crochet a cover up to stop those wintry winds, come into
your CSU Library and check out our cool craft section the next time you
need a study break.
If browsing the shelves is your style,
journey into the Library and look in the Dewey 746 section, but if
you'd like help finding specific titles, come to the "Ask Us" desk where
your friendly Librarians are more than happy to help!
Get crafting people, and keep warm and snug this winter!