Library databases are great way of getting specialised, scholarly information, but let's face it, they're not always easy to navigate! There are loads of different platforms, all with loads of different features, and each with its own unique appearance. For that reason they can seem like a daunting thing to get your head around.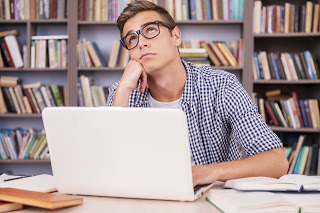 But have no fear! There are still places available in tomorrow night's brand new Online Library Workshop, "Using Library Databases"!
You'll find out all about Library and Journal Database – what they are, why we use them, and what they can usually do. We'll also delve into an assortment of different individual databases to give you guys comprehensive demonstrations of the databases in action. You'll see all of the neat little tips and tricks that will make sure you're searching like a pro in no time; and we'll hook you up with the best help resources so you know where to turn if you get stuck!
Register now, and as always, if you have any questions, Contact Us!