Did you know that last year CSU purchased 3 times as many electronic resources as print? There are a couple of really good reasons for this, not the least being that electronic resources are available anywhere, and any time! With over 60% of our students studying online, that makes for smart buying!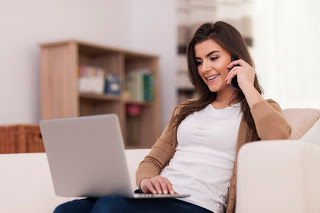 We do understand though, many just aren't used to accessing books and articles online; it can be a bit confronting at first. We're here to help you guys whenever we can. First things first – there are still places in our upcoming Online Library Workshops, several of which cover finding and accessing electronic resources like eBooks, journal articles, and library databases. But register now; the spots are filling fast!
If you'd like to have a look at the resources yourself and see what all the fuss is about, try watching our How to find eBooks and articles in Primo Search video below. It'll give you the search basics, and help you find what you're after!

And of course, if you get stuck,
Contact Us
, and a library staff member will be happy to help you through it!