You may have spotted the words 'journal', 'journal articles' and 'peer reviewed' in your subject outline or heard mention of "journal databases". But what do these things mean and how do you make use of them? We've got all the answers in our Online Library Workshops!
the importance of journal articles for your studies
how to interpret a journal article citation
how to find quality scholarly journal articles in Primo Search, Google Scholar, and databases for your assessments and research
what 'peer-reviewed' means and how to check that an article is peer-reviewed.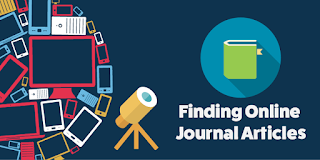 Library databases are very useful but can be rather daunting, so join our Using Journal Databases workshop to explore some of the search techniques and features that you can use. We'll be discussing and demonstrating:
the benefits of using Library databases
the principles of online searching
Boolean operators and search techniques
creating folders and setting up alerts
exporting citations to EndNote.