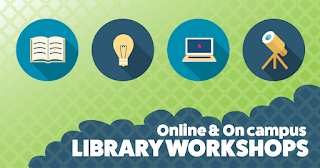 Take a lot of the work out of referencing, and save time on your
essay-writing, by learning how to use the bibliographic management
software EndNote.
We are running workshops in September for PC and Mac users. Register now to join us and get started using EndNote.
Getting Started with EndNote (PC users) Monday 11 September 1 pm
Getting More out of EndNote (PC Users) Monday 18 September 1 pm
EndNote for Mac Wednesday 13 September 12 pm
The PC workshops run for approximately one hour, and the Mac workshop is an hour and a half. All you will need to attend is an internet connected device and a pair of headphones.
If you need help or have further questions please contact us.