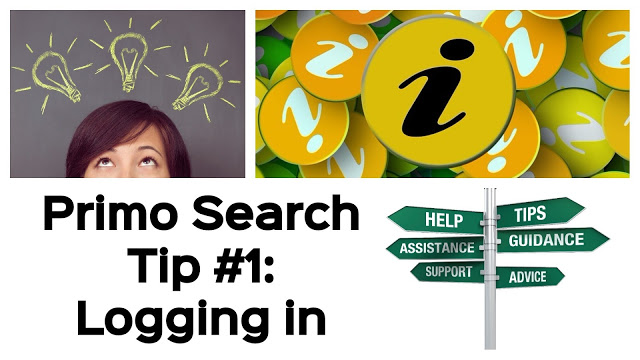 You may have seen or heard that Primo Search has a fresh new look, so we thought now might be a great time to show you some of the changed features of this new interface. Here is the first tip in our Primo Search Tip series:
Tip #1: Log In to get full range of library services
The best way to get full access to the Library's services is to log in to Primo Search. Use the Log In feature in the top right corner of the Primo Search screen as shown in the image below. Once you have logged in, your name will appear at the top of the screen in place of the Log in button.

Logging into Primo Search allows you to:
renew loans and place requests
save searches and records for future retrieval
display additional journal database records
access your library record
Take a look at our What's new in Primo Search video, to get a great summary of the enhanced functionality of Primo Search. If you're having trouble using Primo Search Contact Us for help from a lovely Librarian!
Stay tuned for more tips on getting the most out of Primo, coming each Tuesday for the next month!