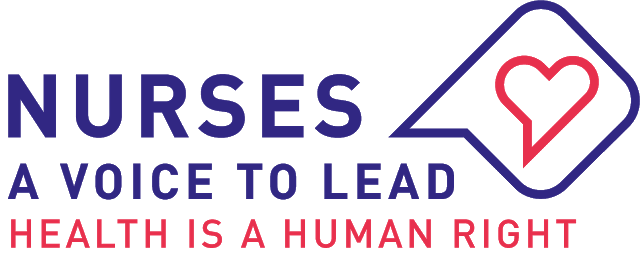 May the 12th is International Nurses Day. The International Council of Nurses (ICN) is the global voice of nursing, and continues to speak up and speak out. In 2018, the ICN is doing this louder and stronger than ever before with their theme for International Nurses Day: A Voice to Lead, Health is a Human Right.
For nurses, Health is a Human Right means that all humans have the right to access affordable and quality health care at a time when they need it most. This International Nurses Day, let us join together to share how nurses are transforming health care and health systems so that no person is left behind. Let us support our nurses to be a voice to lead, by providing a people–centered approach to care and health systems, and ensuring their voices are heard in influencing health policy, planning and provision.
It has been seen around the world, that investment in nursing leads to economic development; and how improving conditions in which people live leads to cohesive societies and productive economies. With this in mind, the CSU Library would like to wish all CSU Nursing students a happy International Nurses Day, and share some of our resources available through
Primo Search
:
If you would like anymore information on Nursing, Midwifery or Evidence-based practice, check out the Library's
Nursing LibGuides
. As always, if you have trouble accessing any of these resources, please
contact us
at the Library for help!