Have you ever read an eBook before? There are many reasons to do so including:
No need to visit the library (you can stay at home in your pj's)
No library fines – ebooks can't be overdue, lost or damaged
No need to carry heavy books
No wait time
No need to worry about bookmarking or highlighting the book
Today's post will dive into the details of using ProQuest Ebook Central to get the most out of ebooks for your study and research. We'd be surprised if you haven't already made use of ProQuest Ebook Central as it's our largest ebook collection covering a wide range of subjects areas from arts, business and science.
ProQuest Ebook Central allows for online and offline reading. Using the Read Online function you can:
make annotations including book marks, highlights and notes which will be stored permanently
no need for third party software
copy text or print pages to PDF from your quota – good news the quota resets every 24 hours!
easily grab the APA 6th citation
If you are going to be without internet access, use the full download option to read offline. You will be required to download free software, such as
Bluefire
Reader or
Adobe Digital Editions
. Offline reading still allows you to print but any annotations made are only kept for the duration of the loan.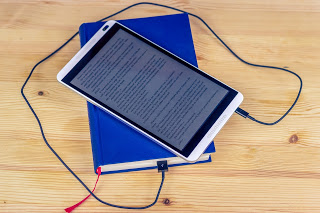 eBooks are made available in four different user models:
Unlimited user access – everyone can read at the same time
3 user access
1 user access
Limited user access, which means the Publisher offers a certain
number of views per year, but any number of patrons can read
simultaneously till the views run out.
We purchase the best model available to ensure the greatest possible access to the eBook.
To get the most out of eBooks, and be considerate of other users, we
recommend you follow these easy steps when accessing ebooks:
Login to ProQuest Ebook Central to maximise your printing allowance
Open the eBook using the "Read Online" button
Browse and identify the pages you need
Use the toolbar to download the chapter you are interested in, or print to PDF
Close the tab to exit the eBook and make it available to other students.
If you're trying to view an eBook but receive a message that All copies are currently in use, use it as an opportunity to take a break, grab a cuppa, stretch your legs and try again in a few minutes.
ProQuest Ebook Central is designed for patrons with accessibility needs, particularly the blind and visually impaired. Major screen readers compatible with ProQuest Ebooks are JAWS and VoiceOver, for more information on this take a look at the eBook Central Accessibility video.
For those who are unfamiliar with ProQuest Ebook Central, take a look at the video below for a demonstration of the search and read online functions.
To learn more about ProQuest Ebook Central or eBooks in general take a look at these resources:
As always, you can Contact Us if you need assistance, we are always happy to help!