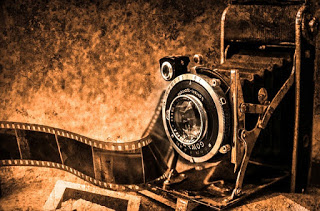 Today (October 27) is World Day for Audiovisual Heritage and this day is a key initiative for both UNESCO and the Coordinating Council of Audiovisual Archives Association (CCAAA) to honour audiovisual preservation and help safeguard this heritage for future generations. Audiovisual documents, such as film, radio and television programmes, are our common heritage and contain the primary records of the history of the 20th and 21st centuries.
This years theme is "Your Story is Moving". When we think about the theme, think of preserving stories of our own family and history – which will allow our story to be retold and continue on in generations to come. Why not start recording your story!
Happy World Day of Audiovisual Heritage!