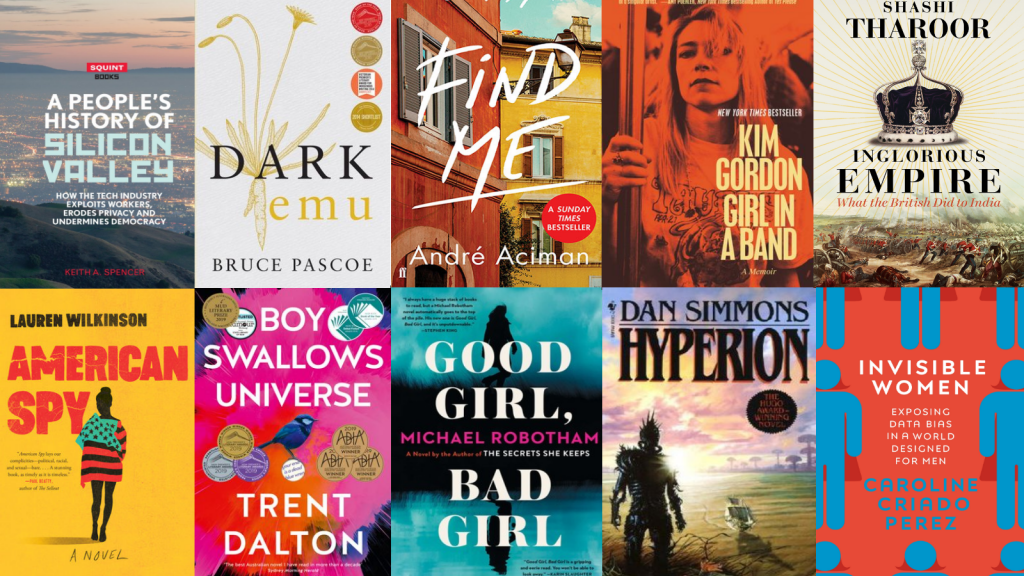 It's that time of year again – the air conditioner's on full blast and we're counting down to the new year – it's the perfect time to relax and read through a book or two. Not sure what to read? We've got you covered! We asked our Library staff what they've been reading in 2019, and have rounded up their top picks for you to check out over the summer.
Jane read Kim Gordon's memoir, Girl in a Band, where the Sonic Youth bassist charts the course of her life from childhood through the formation and breakdown of the band and her marriage, while Laura read another rock and roll autobiography, Flea's Acid for the Children. Kate plans to read a similarly introspective work over the break, putting Little Weirds by Jenny Slate at the top of her reading list.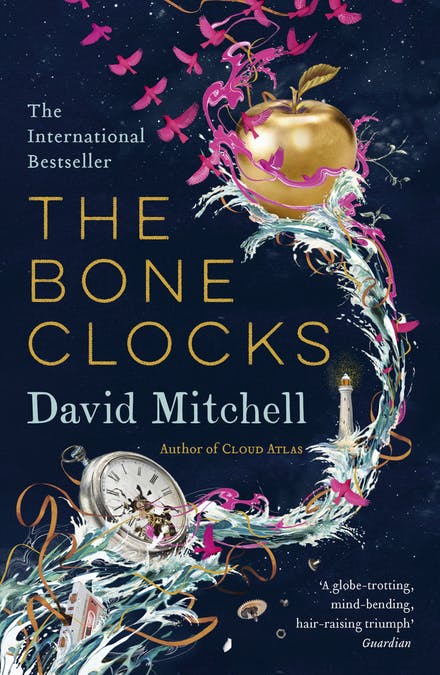 If you're looking for something fantastic or fanciful, try The Bone Clocks by David Mitchell, a "metaphysical, metamorphic", multi-part odessey – or the Locus Award-winning Spinning Silver by Naomi Novik, both also recommended by Jane! Claudio's been reading the sci-fi classic Hyperion by Dan Simmons, while Lorraine wound up Jen Williams' Winnowing Flame Trilogy with its third installment, The Poison Song. Mandy recommends Kira Jane Buxton's Hollow Kingdom, an apocolyptic fantasy about a world whose fate rests upon the shoulders (or wings) of a domesticated crow.
It's been a big year for sequels, too, with Bec and Lorraine both listing Margaret Atwood's The Testaments among their 2019 picks. Jane, our most prolific reader, also read Find Me, the follow-up to André Aciman's hugely successful novel-turned movie Call Me By Your Name.
Are crime and thrillers and more your speed? Petrina loved Good Girl Bad Girl, by Michael Robotham, and Lorraine was riveted by Lauren Wilkinson's American Spy. Jane recommends Jane Harper's The Lost Man, while Ellen is part the way through Herman Koch's examination of paranoia in a marriage, The Ditch.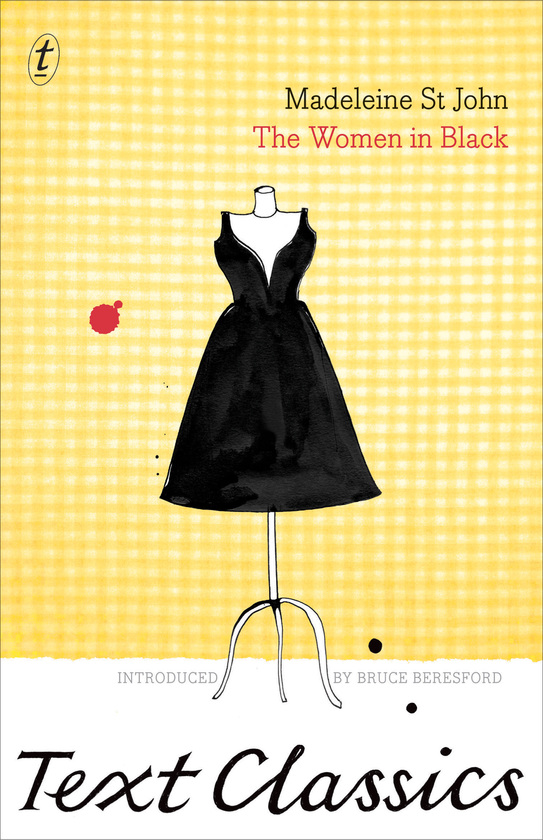 Annette spent some time with Australian authors this year, reading Madeleine St John's The Women in Black and Katherine Collete's The Helpline. Adele read locally too, recommending The Yield by acclaimed Indigenous author Tara June Winch. Helen recommends Trent Dalton's semi-autobiographical novel, Boy Swallows Universe, set in 1980s suburban Brisbane, and Siobhonn is planning to read Bruce Pascoe's Dark Emu while everyone else is napping after Christmas lunch.
Meanwhile, Michelle has been reading about the historically embedded power structures of the patriarchy and British colonialism in Caroline Criado Perez's Invisible Women and Shashi Tharoor's Inglorious Empire: What the British did to India. Claudio has taken a hard look at the innovation industry, recommending A People's History of Silicon Valley: How the Tech Industry Exploits Workers, Erodes Privacy and Undermines Democracy by Keith A. Spencer.
If any of these books spark your interest, you can look for them in Primo Search or at your local library. From everyone here at the Library, we'd like to wish you a safe and happy break – we'll see you in the new year! For our January opening hours, head over to our website.