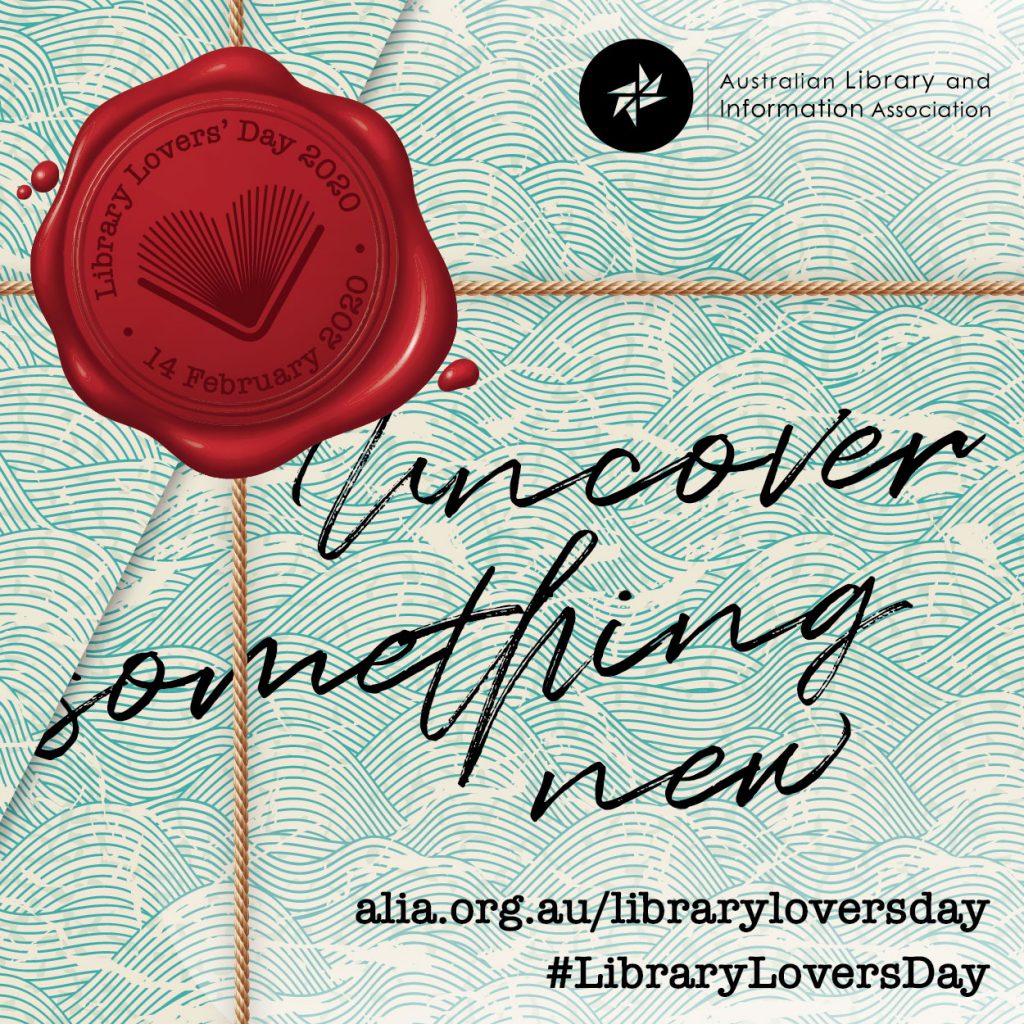 "I don't have to look far to find treasures. I discover them every time I visit a library"

– Michael Embry
Ahhh Valentines Day – the day of love. But not all love has to be romantic! The 14th of February is also Library Lovers Day, and this year the aim of the game is to 'uncover something new'!
Library Lovers Day is your chance to connect with your library, share the love and celebrate all things that make libraries special. Some of the world's greatest minds have credited their success and creative thought to libraries, and there are numerous ways you can also show your library appreciation. One of the easiest ways to jump on board and follow the theme is to share a reading recommendation or 'book crush' on social media – make sure you share the love and hashtag #LibraryLoversDay.
Fun Facts
Did you know that the following famous people were Librarians or worked in libraries at one time or another?
Giacomo Girolamo Casanova (1725–98) – The Italian adventurer, author, and infamous womaniser spent 13 years as librarian for the Count von Waldstein in the chateau of Dux, Bohemia.
J. Edgar Hoover (1895–1972) – The first Director of the FBI was a Library of Congress messenger and cataloguer in his first job.
Barbara Gordon (AKA Batgirl) – As the Director of Gotham City's public library with a PhD in Library Science, DC Comics issue #359 introduces the daughter of Gotham City's Police Commissioner, Jim Gordon, as a fierce superhero/librarian.
Pope Pius XI (1857–1939) – Pope and advocate for the unity of human society, he served for nearly two decades as a librarian of the College of Doctors of the Ambrosian Library in Milan and later prefect of the Vatican Library.
Mao Tse-Tung (1893–1976) – Chairman of the Chinese Communist Party, Mao worked as the assistant to the chief librarian of the University of Peking.
Laura Bush (1946) – The former First Lady of the United States of America is a qualified teacher librarian, having completed a Master of Library Science from the University of Texas in 1973.
From all of us here at Charles Sturt Library, Happy Library Lovers Day!
References
Kniffel, L. (2001). First Lady, First Librarian. American Libraries,32(2), 50-51. www.jstor.org/stable/25645789
White, A. (2012). In the beginning: the origin of librarian stereotypes. In A. White (Ed.), Not Your Ordinary Librarian. Chandos Publishing. https://doi.org/10.1016/B978-1-84334-670-8.50001-7
White, A. (2012). Heroes, vigilantes, and rock stars: the librarian on television. In A. White (Ed.), Not Your Ordinary Librarian. Chandos Publishing. https://doi.org/10.1016/B978-1-84334-670-8.50003-0