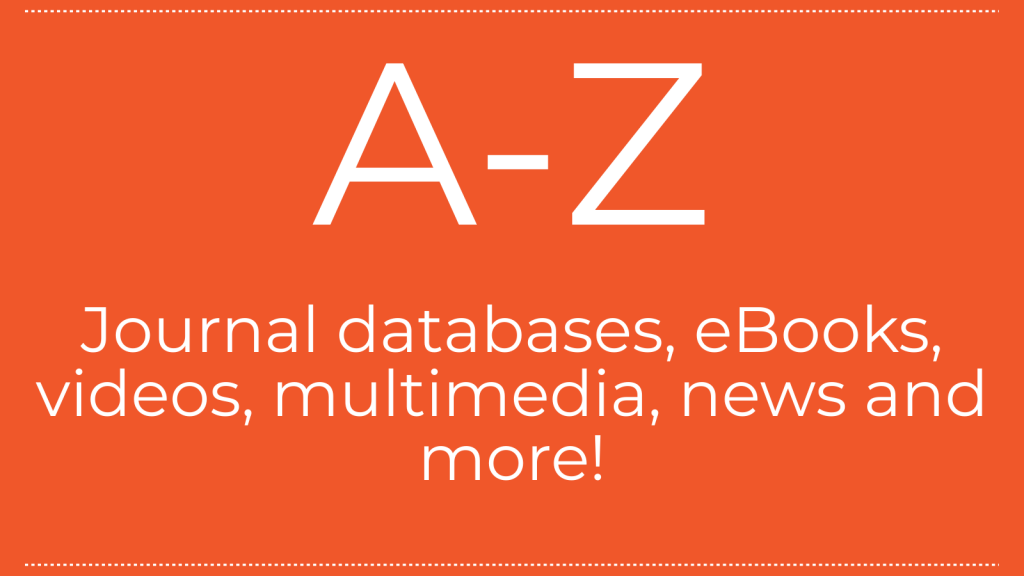 We're kicking off first session with a brand new Databases page! Our A-Z Databases page brings all of our journal databases, eBooks, video, multimedia and news platforms together in one place for the first time. Read on for everything you need to now about this exciting new development
What's new?
We've been hard at work over the last few months testing improvements and making adjustments to help make accessing your study and research materials easier than ever. New features include:
Updated subject headings to better reflect your areas of study
New filters that let you search by database name, type and provider
A round up of the most popular and most useful databases at the top of every subject page
Improved accessibility with left hand navigation
Handy tags and icons to tell you what kind of database you're dealing with, from Full Text and Open Access to Citation Only – everything's clearly labeled so you know exactly what's in the tin!

Don't go changing…
As exciting as these improvements are, we're keeping some things the same. Our Database Help Library Resource Guide will remain your number one resource for database use, and you can also keep using Primo Search to find articles using title, keyword and phrase searches.
Our Youtube channel is still bursting at the seams with useful videos, including detailed how-to's for individual databases. We'll also be running Online Library Workshops to teach you basic and advanced Library Database skills, so check out our eventbrite page for dates, times and registration information.
Last but not least, you can still contact us in all the usual ways and follow us on social media for Library news and updates.