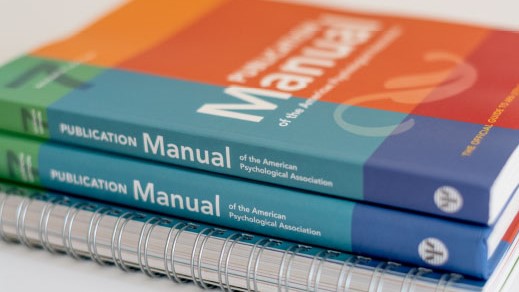 The 7th edition of the Publication Manual of the American Psychological Association (APA) was released in October 2019. Here at Charles Sturt we have been busy preparing for the switch from APA (6th ed.). Here's what you need to know:
From Session 1 2020 (202030), Charles Sturt will switch to APA (7th ed.).
The Referencing Page will have everything you need for study in APA (7th and 6th eds.). For students in 202030 subjects, double check with your lecturers which version of APA you should use in assessments.
The APA 7th edition publication manual is available at your campus library right now! You can also access reference examples online through Primo Search.
For EndNote users, the APA 7th style download is available. This version of the download has been adapted and tested by Charles Sturt Librarians. For information on how to download a new output style, click here.
If you use another referencing tool such as RefWorks or Mendeley, keep an eye out for APA 7th in your style output options.
What's New in APA (7th ed.)
Keen to know the key differences between APA (6th ed.) and APA (7th ed.)? Looking for APA referencing hints and tips? There are a ton of resources already out there that give an excellent overview and examples of important changes in APA (7th ed.).
The APA Style website and the APA Style Blog are two authoritative sources that highlight new content, standards and guidelines. APA Style's Twitter is also an informative channel that addresses FAQ's and offers links to handy blog posts and writing style tips.
Don't Forget…
The Charles Sturt Academic Skills Team is available to help you seven days a week. Book an appointment with one of their advisers or register for a workshop.
Happy referencing!