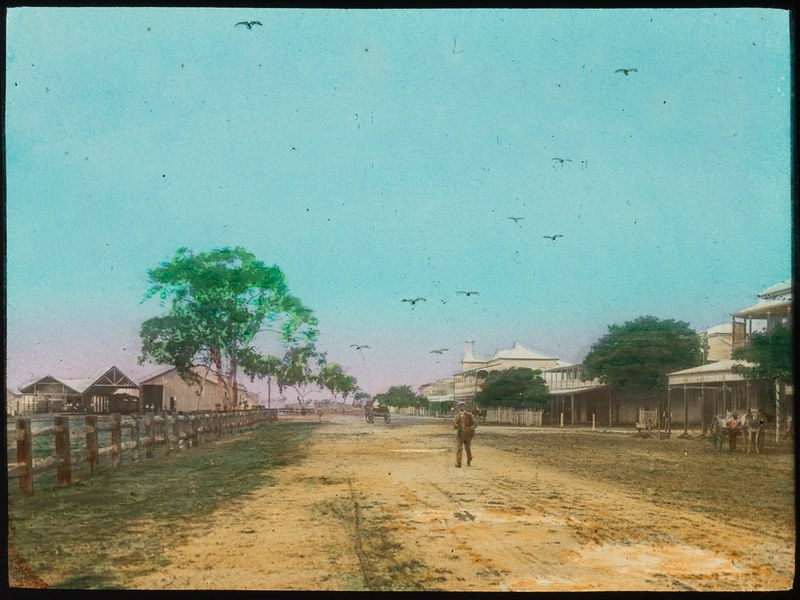 Staying connected and engaging with our communities and interests is looking a little different these days. If staying at home while we ride the COVID-19 wave has you longing for trips to a favourite cultural institution or library, the good news is that there are still plenty of great ways to experience their collections. Better yet, many of these institutions are actually looking for your contribution as a digital volunteer! Dive on in and become a digital detective or transcriber, satisfy that intellectual thirst and lend a helping hand.
Sydney Harbour Bridge Builders – unlock the stories told about the construction of the Sydney Harbour Bridge, all while deciphering interview transcripts generated through speech-to-text software.
Mungo Man Interviews – correct transcripts focused on the repatriation and return to country of Australia's oldest human remains!
Text correct QLD Newspapers in Trove – if you're a novice and new to the game of transcribing, SLQ has categorised a variety of newspaper collections by the level of difficulty, making it easy to know where to start!
Tag SLQ's photos in Flickr Commons – can you help to solve the mysteries of some of SLQ's 60,000 photographs that are available online? Help them out by adding tags to photos that are missing information. Perhaps you might even know some unidentified people and places!
Put a Face to the Name – from 1916 until 1919, the South Australian Red Cross Information Bureau responded to over 8,000 enquiries regarding missing Australian Imperial Force personnel. Help put a face to these soldiers names.
S.A. Speaks: An Oral History of Life in South Australia before 1930 – listen to firsthand accounts of life in early 20th century South Australia. By adding topic tags to 'index' the content you can make them more accessible!
The Australian Museum has developed the hugely successful DigiVol – a crowdsourcing platform that connects volunteers from across the globe with opportunities to transcribe data from national and international natural history collections! Add to one of their digital projects and you will soon be calling yourself a wildlife spotter or an expert on plant specimens!
We know this wont be everyone's thing, so why not take a look at our previous post for some other ways to keep your brain busy! In the meantime, stay safe and connected with your friends and loved ones (albeit virtually), and get in touch if you need help from the Library!