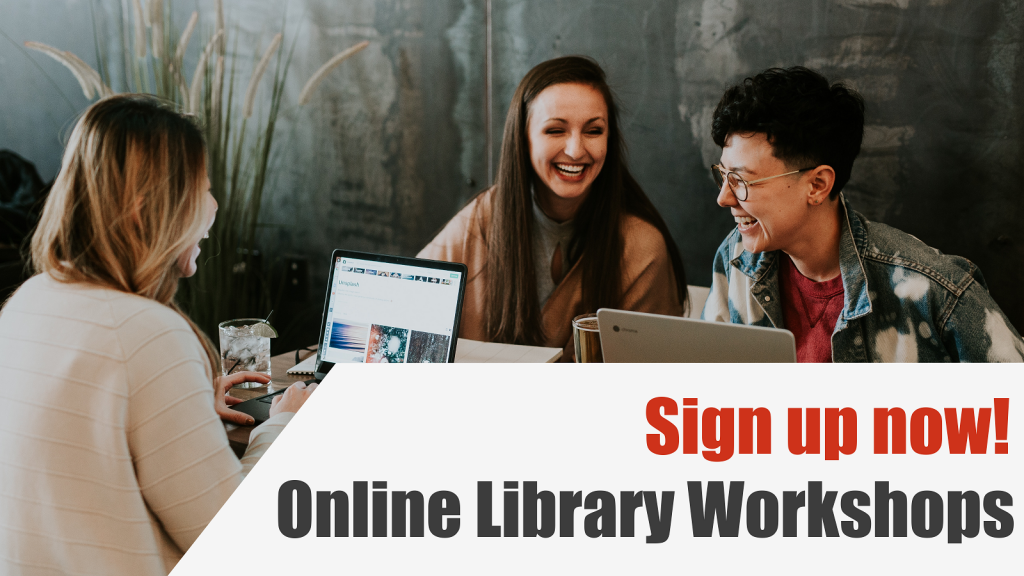 Prepared for next session? Need a nudge in the right direction when it comes to finding and using scholarly resources? Why not save yourself a place in one of our Online Library Workshops!
The OLWs are starting back up on Monday 22 June. Our suite of workshops cover off the range of library services available to students, as well as the nuts and bolts of using library resources effectively, evaluating your online presence, and discovering best practice for platforms such as EndNote.
In 202060 we're offering the following workshops:
Introduction to Library Services
Finding Online Journal Articles
Using eBooks
Using Library Databases
Advanced Library Databases
EndNote
Promote Yourself Online
Protect Yourself Online
Workshops are free, online and run for approx 1 hour. All you need is a computer or device, a solid Internet connection and sufficient audio setup! To register or find out more, follow this link.
In the meantime, you might find our range of training tutorials and videos can answer some of those burning questions you have, or feel free to Ask Us!
TOP TIP – why not try the Getting started with your Library series of short modules – quick, easy to understand, targeted modules that pack a punch and cover off some great tips!