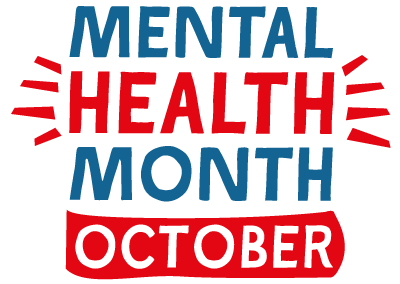 Mental Health Month 2020 is reminding us to tune in! This all important theme triggers many important messages:
Tune in to yourself
Check in with yourself – what are you experiencing, how are you feeling? Be mindful of your own presence and emotions. Is negativity or conflict impacting on your mental health or stress levels?
Tune in to others
Consider those around you – the people you love, cherish or connect with. Do they seem ok, or could they use a shoulder to cry on? Someone to simply listen. Caring for those around us and really tuning in does wonders for building positive and strong relationships.
Tune in to stigma
We all face barriers or misconceptions at one point or another, but the concept of mental health is one that requires increased understanding and awareness. Let's tune into the stigma and make sure we promote healthy attitudes towards mental health and wellbeing.
Tune in to communities
Are you aware of what's happening around you and in your broader community? We can create positive and accessible opportunities for outreach and engagement with those experiencing mental health. Think about community activities and events – is there anything happening that you could be part of or help other to be part of?
Tips to stress less
Where to get help
Remember, take a moment to tune in, connect with yourself and what's happening around you. Listen actively to others and avoid making judgments. We all need a helping hand sometimes, and that's totally fine! If you find that you do need some help, there are so many support options out there:
Lifeline – 13 11 14
If you need to talk to someone immediately,
you can call Lifeline 24 hours a day, 7 days a week.
Transcultural Mental Health Centre Information and Clinical
Consultation Line – (02) 9912 3851
If you are from a culturally or linguistically diverse background.
WayAhead's Mental Health Information Service – 1300 794 993
for advice and support (9am – 5pm, Monday – Friday).
wayaheaddirectory.org.au
An online directory of mental health and community services, searchable by location and support type.