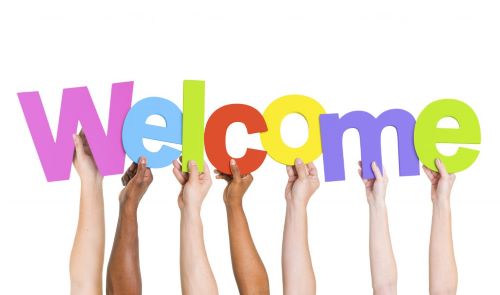 Welcome to session 1!
We hope you enjoyed Orientation. Now that it's Week 1, you'll need to find and access your subject readings and resources, and the Library can help.
There are a few different ways to get what you need for your subjects.
Readings and Resources list
First off, it's a good idea to check if your subject has a Readings and Resources list. If it does, it will appear in your subject's Interact2 site in the side navigation bar. These lists are built specifically for your subject and will contain a large majority of your readings, if not all of them, in one handy location. This single source platform will allow you to access:
books (including eBooks)
book chapters
eReserve readings
journal articles
web resources, and
videos
You'll find that most lists are arranged by the designated order of reading, (modules, topics or weeks). Check out the Using your Readings and Resources List guide for more information.
Primo Search
Search by title
Sometimes you might need to find your readings using a citation from your modules, or a list from your lecturer. When all you have is a citation, you will need to search for the reading in Primo Search, the Library's catalogue. (You can also find links to Primo on the Library website, or embedded in the Student Portal and Interact2.)
When you're searching, try putting in just the title of the book or article. If you copy and paste the whole citation into Primo, you won't get many results as Primo can't "read" punctuation and will become very confused about what you're looking for. Search for the title only, and then use the rest of the details in the citation to identify the correct result.
Search for eBooks
Sometimes your reading will be a chapter in an eBook. Search in Primo Search for the title of the whole book, then when you find it, use the table of contents to find the right chapter. Not all chapter titles will be searchable in Primo.
Remember, there are access limitations on some eBooks. They might have a daily download limit, or a limit to the number of people who can access the book at the same time. The Library's eBooks Library Resource Guide can shed some more light on this, or check out our video on eBook Etiquette:
eReserve readings
You might notice that one of your readings appears in a system called DOMS or Alma-D. These are eReserve readings the Library has created, when the original copy was only available in print or is in high demand. Under Australian Copyright Law, the Library can scan and digitise a portion of a print book, to make it available online for students. You can download a copy of this kind of reading for personal use, but please don't share or publish this content.
eReserve readings will be available via your Readings and Resources list, but they can also be found in Primo Search by searching for your subject code. Every eReserve item for your subject will appear in the results.
Don't hesitate to ask for help!
Contact the Library if you need help to find or access any of your readings.